Vybz Kartel and Shawn Storm appeal trial is set to get underway next week Monday (July 9th), here is everything you need to know about the case.
Vybz Kartel's appeal case is set to begin in the Jamaica Court of Appeal next week. After four years of waiting to present their case in front of the appeal court judges, Tom Tavares-Finson is now ready for another showdown with prosecutors. We're told that the dancehall artist's lawyers are fully prepared for the case and are confident that they have a solid case.
Nevertheless, Vybz Kartel and his people are of the view that the system is against them, so they know that they have an uphill battle in the justice system. "We are confident in our lawyers, we know that they will present a solid case, but we also know that the system is against us," a rep for the dancehall hitmaker told Urban Islandz.
Vybz Kartel murder conviction: On March 13, 2014, Vybz Kartel, real name Adidja Palmer, and his co-accused, Shawn "Storm" Campbell, Kahira Jones, and André St John, were convicted for the murder of Clive "Lizard" Williams. Another co-accused, Shane Williams, had his charges dropped after cops were unable to link him to the murder. Law enforcement authorities say Lizard was a friend of the artist and was killed over two missing guns belonging to the dancehall icon.
Prosecutors played video and audio records of Kartel and his co-accused plotting to kill Williams over the missing firearms. In one of the audio recordings, one man was heard telling another man that Williams' body was chopped in fine pieces and disposed of in the sea. The victim's body was never found.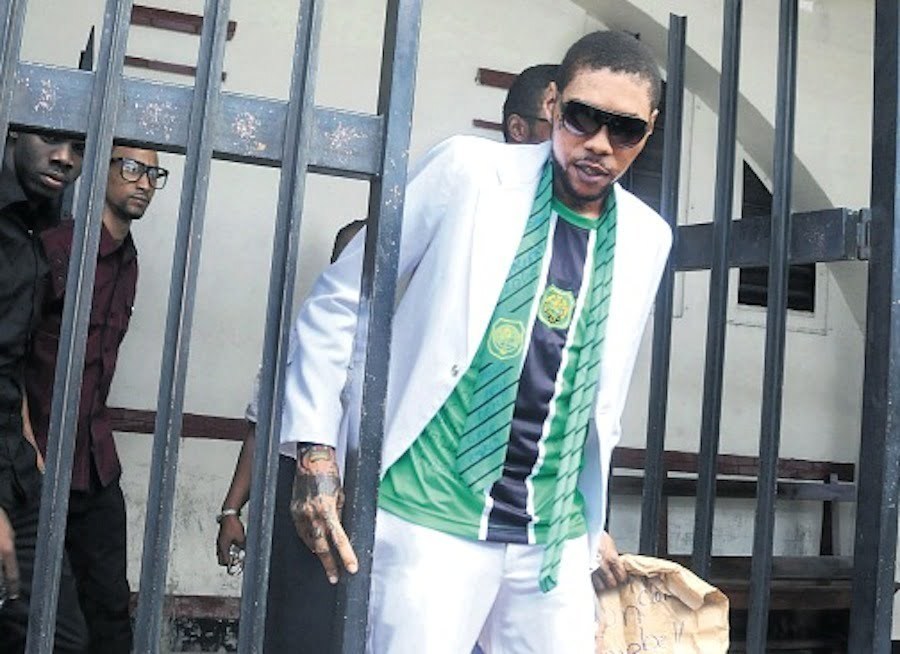 Vybz Kartel sentenced to life: On April 3, 2014, Vybz Kartel was sentenced to life in prison for the murder of Clive "Lizard" Williams. The "Fever" deejay will have to serve 35 years before being eligible for parole. Shawn Storm was also sentenced to life and will have to serve 25 years before getting a parole hearing. Kahira Jones and Andre St John will have to serve 25 years and 30 years respectively before being eligible for parole.
Kartel was sentenced to life at hard labor meaning he is required to work in prison. The nature of his job is not known, but sources told Urban Islandz that he regularly works in the kitchen where he cooks for other inmates.
Vybz Kartel accused of bribing juror: One juror in the murder case is facing jail time for allegedly attempting to bribe the jury forewoman and other members of the 11-member jury panel. Livingston Caine was arrested in court on the day of Kartel's murder conviction and charged with attempt to pervert the course of justice.
Caine allegedly promised to pay the jury forewoman $500,000 to return a not guilty verdict in the case. He also told one juror that the accused men are talented artists and should be set free. Kartel denied any involvement in the alleged bribery scheme.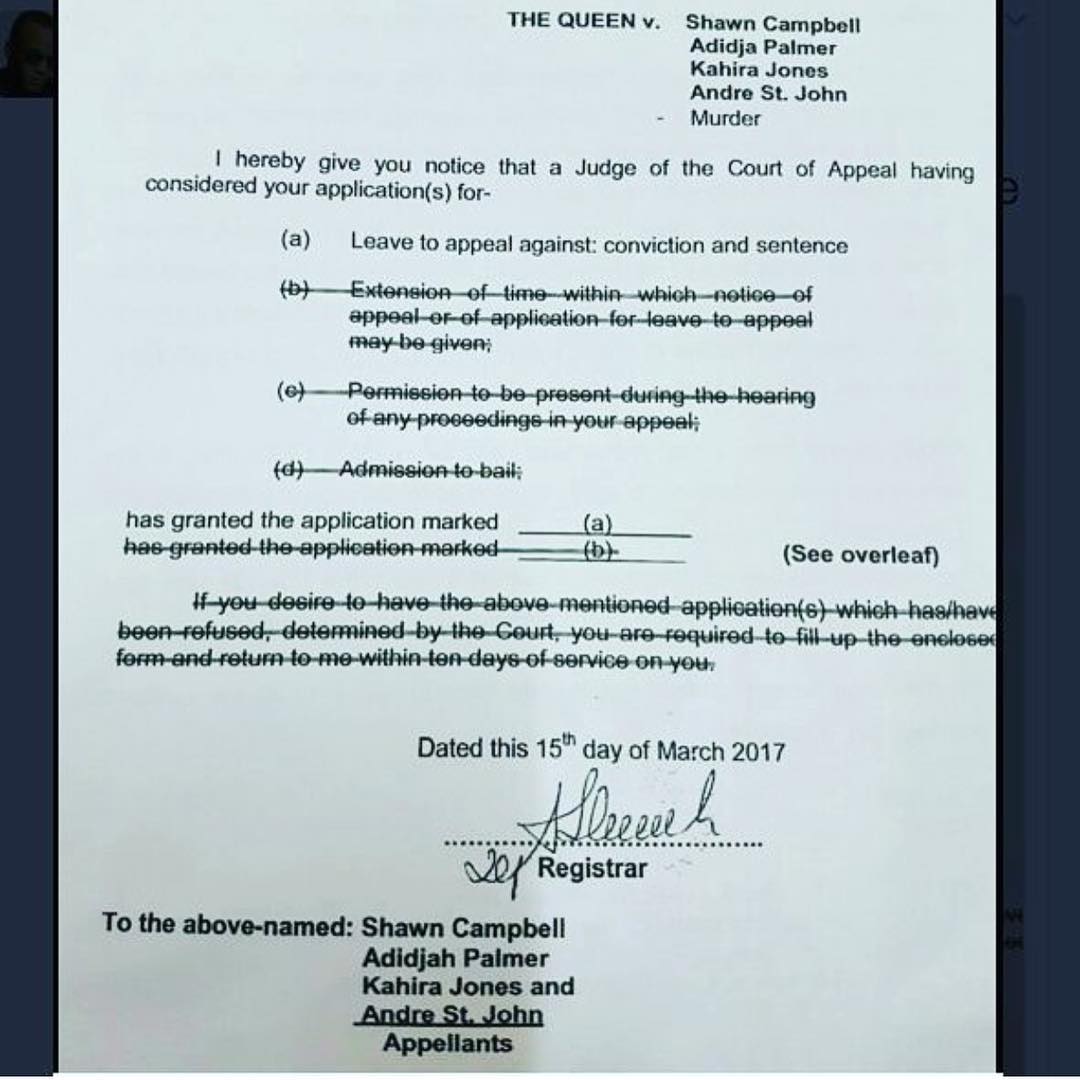 Vybz Kartel files appeal: In 2014, Kartel's legal team formally filed legal documents for his appeal. Throughout the trial, the dancehall deejay maintained his innocence while his attorney argued that there were numerous problems with the case including police tampering with evidence and intimidating witnesses. Cops were accused of improperly handling the cellphone evidence which the prosecution used to convict the four men.
In March 2017, Vybz Kartel was given the green light to proceed with his appeal after the Court of Appeal reviewed his case and ruled that he has grounds for a new trial. The appeal trial date was originally set for February 19 of this year, but his legal team asked for more time to prepare for the case. The trial was then pushed back to July 9, 2018, which is a week from today.