The ripple effect of Vybz Kartel conviction last Thursday in the Home Circuit court is still being felt.
According to reports reaching Urban Islandz.com, there is a hit out on Clive "Lizard" Williams family members and one alleged hitman is already in custody.
DETAILS: Corrupt Juror In Vybz Kartel Trial Charged, Identity Revealed
DETAILS: GUILTY .. Vybz Kartel Convicted Of Murder
Police sources told Urban Islandz that they have been investigating the issue for a couple weeks now after the sister and girlfriend of Clive Williams testified in court against Vybz Kartel and his co-accused.
"They have been getting several death threats from unknown persons and we are taking the matter very serious," the source told us, requesting anonymity. "We brought one suspect in for questioning and we are following more leads."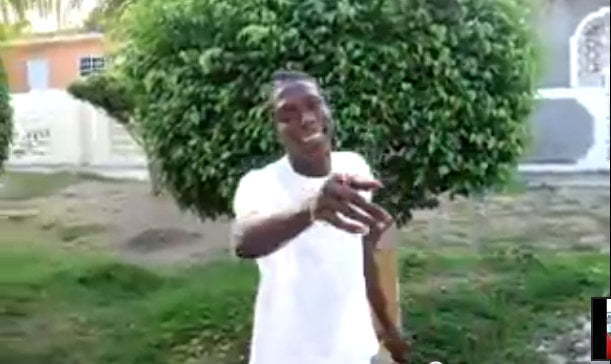 Cops have since beefed up security around Clive "Lizard" Williams' close relatives and the prosecution star witness Llamar Chow, who was instrumental in the prosecution case.
Vybz Kartel, real name Adidja Palmer, and three of his co-accused Shawn "Storm" Campbell, Kahira Jones, André St John were found guilty for the murder of Clive "Lizard" Williams.
Another co-accused, Shane Williams, was acquitted of the murder charge.
Vybz Kartel sentencing airing is scheduled for March 27.
The convicted men are facing a minimum 20 years behind bars.