YG is making headlines for not being "politically correct," and this time, it's about his 3-year-old daughter.
The California rapper was at home with his baby girl Harmony this weekend when he posted a video of himself unveiling a bag of kush from his desk and asking the young girl what it was as he dangled the bag in front of her. Harmony grabbed the bag as if familiar and said, "Broccoli!" YG then questioned if that is so and asked her what it smelled like before she took a quick whiff and repeated, "Broccoli!"
The controversial and now-viral video is being heavily scrutinized by fans. Some believe the act was irresponsible and advocates for early childhood exposure to drugs. YG deleted the Instagram story after all the backlash, but fans have grown more indignant as the video has garnered more attention.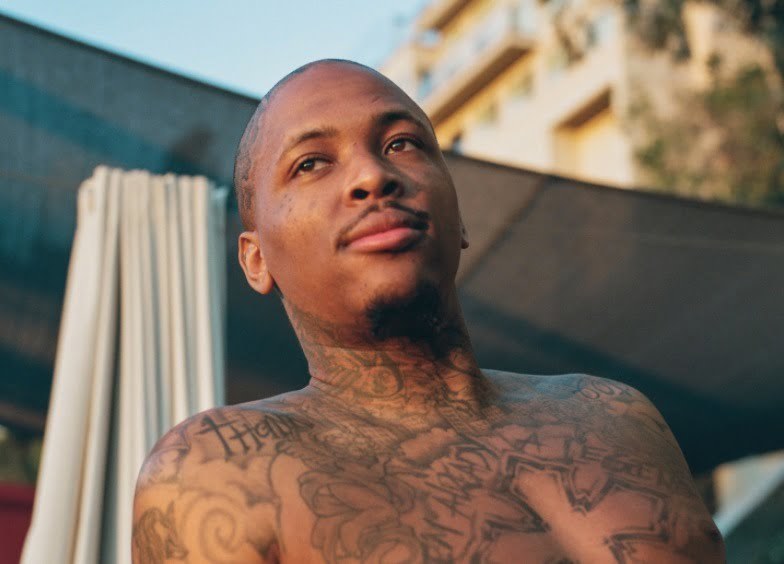 One fan, in particular, was so stunned that she actually refused to believe the message her own eyes were sending to her brain. "I just know YG did not record himself giving his daughter a bag of weed asking her what it smell like," she wrote. "I JUST KNOOOOWWWWW HE DID NOT post that."
The "Who Do You Love" rapper is a father of two daughters. Some fans think the "internet is overreacting" to the conversation between the 29-year-old rapper and his 3-year-old daughter, but others believe it's right up there with T.I. accompanying his innocent teen daughter to get her hymen checked annually. YG has been under much fire lately. The rapper recently banished a fan from stage during his performance at a festival for not readily denouncing Donald Trump. He was also caught making out with a woman that was not his beautiful singer girlfriend, Kehlani. He later apologized for the "drunken" moment that was making the rounds online.
Well, they say all publicity is good publicity so who knows? YG might not even be pressed about all the recent headlines. Do you think it was wrong for the rapper to give his young daughter a bag of "broccoli"? Check out some of the reactions to the controversial moment.
I just know YG did not record himself giving his daughter a bag of weed asking her what it smell like ? I JUST KNOOOOWWWWW HE DID NOT post that.

— ? (@diaryofkp) November 9, 2019
#yg's daughter has found his "broccoli " stash pic.twitter.com/Rzv6Vz4E0l

— High Maintenance (@highmntence) November 9, 2019
Y'all see that video of YG showing his daughter that bag of weed… smh pic.twitter.com/SqqIRIEbWj

— Sabrina ? (@SabrinaThaliaa_) November 9, 2019
T.I. goes to the gynocologist with his daughter to verify her Hyman is still in tact to make him feel she's not having sex, YG has his daughter smelling his weed which she calls broccoli, Popeyes customers and employees fighting to the death around the country…

Y'all good?

— TITO BLIZZARD ?? (@infamousRIOT) November 9, 2019
People are trying to justify YG showing his daughter his stash of weed by saying it's legal in Cali, but why is he exposing his child to drugs

— tosin ? (@tosinnn2) November 9, 2019