YG says he made a mistake by kissing another woman while dating Kehlani.
R&B star Kehlani and west cast rapper YG have only been publicly dating for a little under two months, and it looks like things may have already taken a turn for the worst. That's because YG was caught on video obtained by The Shade Room kissing another woman inside his car in what appeared to be late-night hours. Earlier Thursday, Urban Islandz reported that the footage showed YG sitting on the passenger side of his red Lamborghini when an unidentified woman crouched down to his window as the two engage in conversation. Then you can see YG open his door as the woman leans on his lap, and he grabbed her head to pull her in for a kiss. Immediately after the story was reported, Kehlani deleted all photos of the two off of her Instagram page.
YG is now doing serious damage control, and his team released a statement to TSR explaining that the woman was just a random fan, and things went farther than they should have. "He was drunk, got carried away, and it was very regretful for putting himself in that situation and hurting Kehlani," the statement said. "He has no romantic connection to the girl, just a drunken moment carried away." YG's driver also claimed that the and the woman never kissed, even though images show the fan later wiping her lips.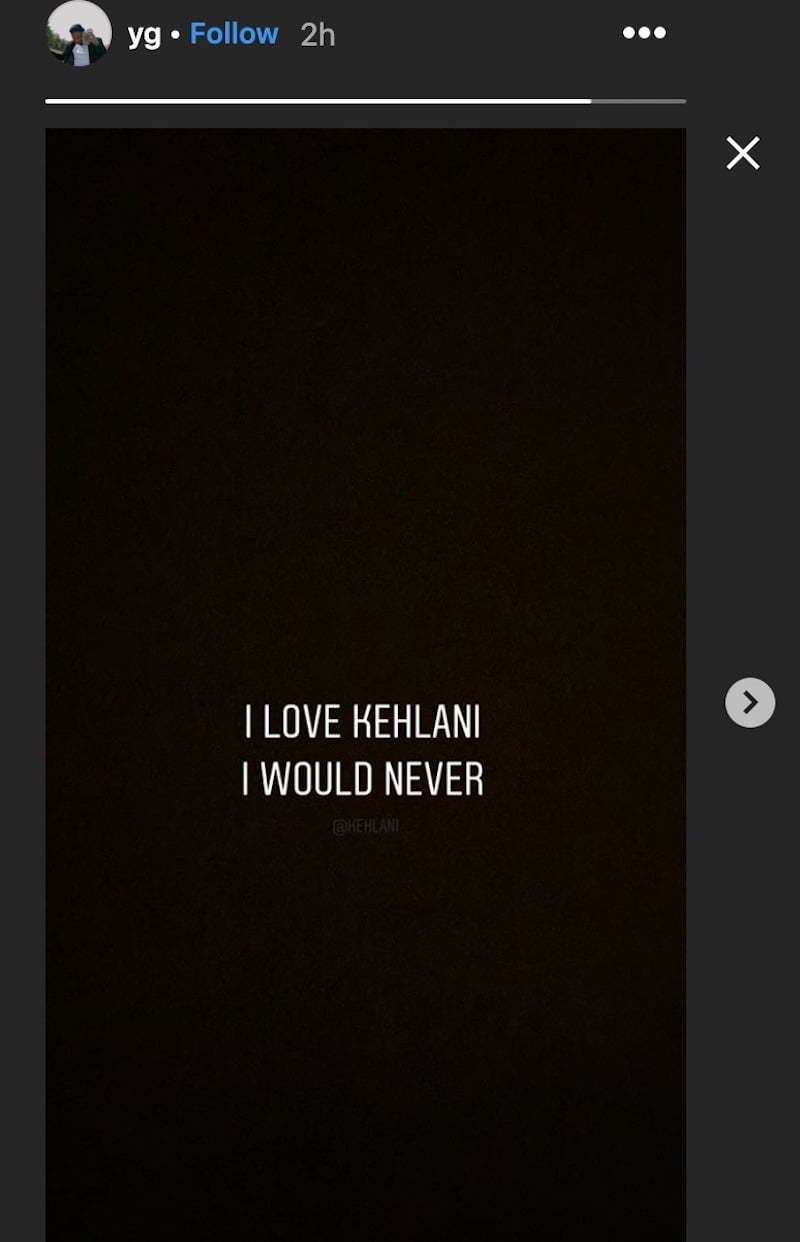 YG himself took to his own Instagram page to profess his regret for the situation. "I love Kehlani I would never," he said, continuing to deny that he actually kissed the woman. So far, Kehlani has yet to respond to the allegations, besides deleting all photos, which could be an indication that she was distraught. The "Nights Like This" singer is gearing up to release an album that reportedly has a feature with YG on it. It will be interesting to see what is in store for the couple and if they can move past YG's mistake.