Tekashi 6ix9ine is well on his way for a major comeback with a reported $10 million record deal.
Tekashi 6ix9ine keeps scoring major wins from behind bars, the first of which was when two of his former Nine Trey Bloods gang affiliates were convicted thanks to his riveting testimony. Although some folks may argue that is not a win for the rainbow-haired rapper, one can't deny that he will likely walk free without any real prison time as a result of his snitching that lead to the conviction. This development paves the way for him to return to the rap game, and he and his label are very much aware of that.
According to new reporting by TMZ, 6ix9ine has already signed a $10 million record deal with his old label, 10K Projects. Urban Islandz previously reported that Tekashi69 could be released before Christmas after a judge moved up his sentencing date from January 2020 to December 18, 2019. The rapper and his label are both plotting a major comeback, and he thinks that he will be more popular than ever after his release from jail.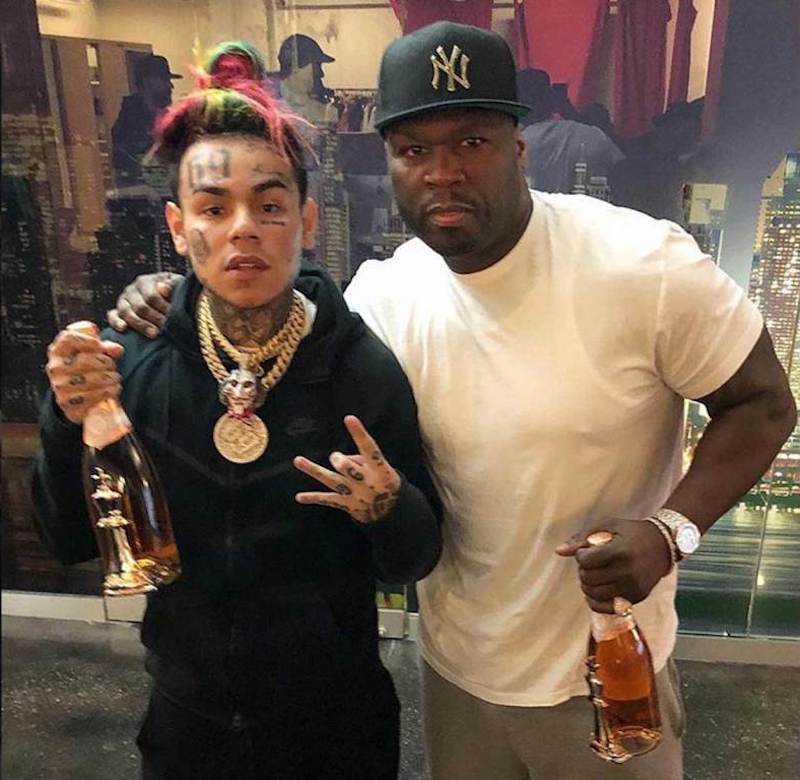 History has shown that rappers and dancehall artistes tend to grow in popularity after doing a stint behind bars. However, for Tekashi, it could be a lot different since he avoids prison time by snitching on his friends and a host of other individuals unrelated to his racketeering case. Now we know that Jim Jones, Casanova, Trippie Redd, and Cardi B are gang bangers. Snitching cuts against the foundation that he built his rap career on, a street gangster rapper who was running around beefing with everybody.
While he may have lost some fans and friends as a result of his snitching, 6ix9ine is banking that a large segment of his fanbase will stick with him and that he can even grow further and attract new fans. Whether or not his theory will work is up for debate. Only time will tell if he has a career post snitching.