Cardi B is a Nine Trey Bloods gang banger, according to today's testimony from Tekashi 6ix9ine.
Tekashi 6ix9ine added Cardi B to his growing list of celebrities that he has named in his testimony. During Day 3 of trial in a racketeering case against two Nine Trey Gangsta Blood affiliates, Tekashi 6ix9ine had already revealed that Harlem Rapper Jim Jones was a member of the gang as well. But the name dropping didn't stop there and Tekashi also confirmed that Bronx superstar Cardi B was a member of the bloods as well.
During his testimony Thursday, Tekashi was being cross-examined by the defense team of Anthony "Harv" Ellison and Aljermiah "Nuke" Mack when he was asked if he had knowledge of Cardi B's gang affiliations, that of which he confirmed. The lawyers then asked was he trying to mimic Cardi's blueprint in order to become famous — referring to the "Bodak Yellow" rapper's use of gangsters in her old videos and her common use of red bandanas in her appearances. Tekashi denied trying to copy Cardi B saying "I knew who she was. I didn't pay attention," according to Page Six.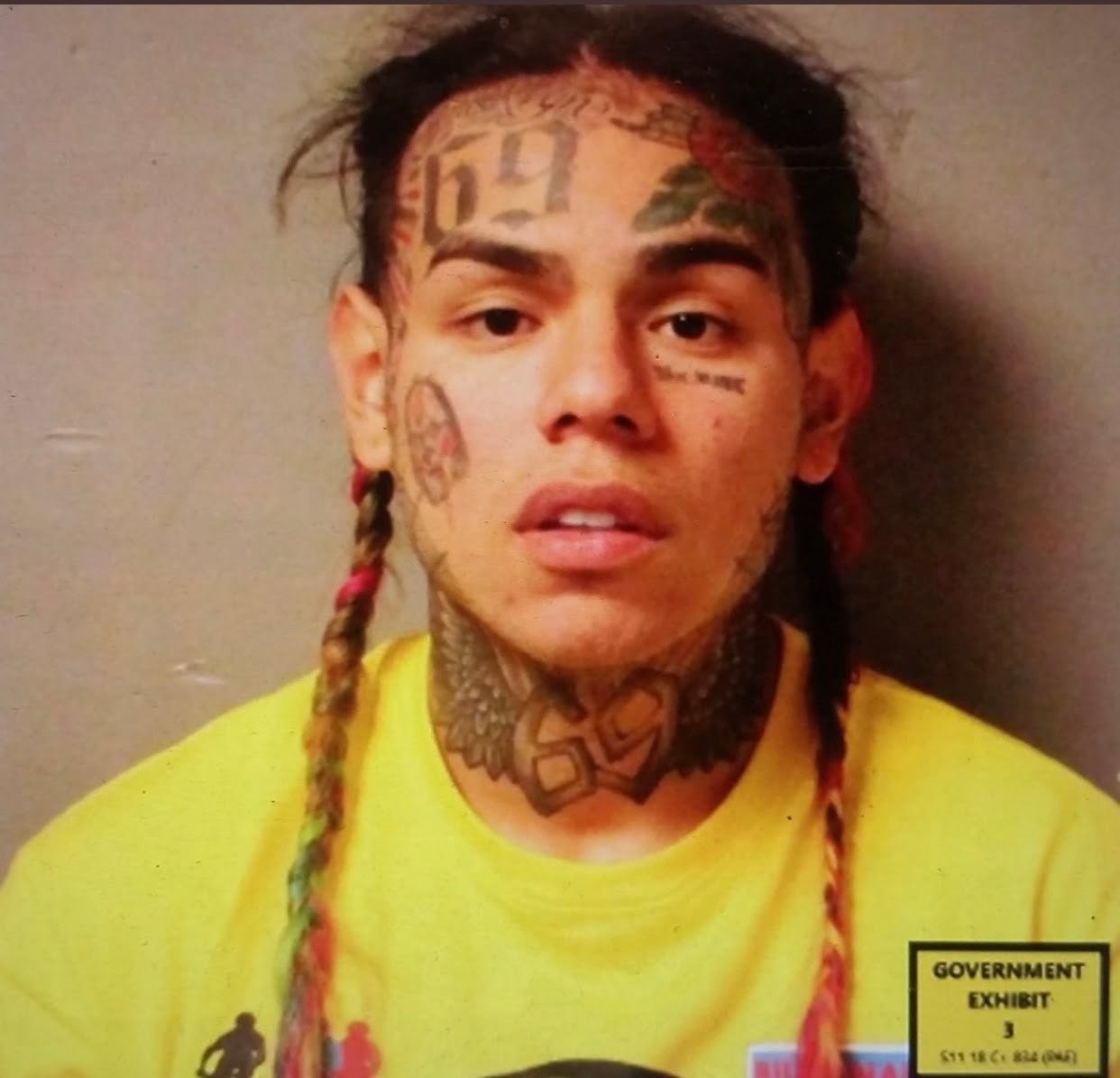 The news comes as no surprise, as Cardi has publicly admitted many times to being a former gang member and still associating with old Blood members.
Tekashi had already threw Jim Jones under the bus in earlier testimony when he confirmed that Jim was also a part of Nine Trey. Jim and Cardi join Trippie Redd and Casanova on the list of rappers who 6ix9ine has dimed so far in the trial.
The rapper born Danial Hernandez told the court that he hoped his cooperation would get him time served as part of his plea deal, instead of 47 years – life in prison, the sentence he was originally facing. It will be interesting to see the conclusion of this case and whether or not the rainbow-haired rapper will walk free or receive some jail time.