Vybz Kartel's co-convict Kahira Jones was given a second lengthy prison sentence last week.
Kahira Jones was one of three other men convicted for Clive Williams murder with Vybz Kartel in 2014. The four men are now waiting on the outcome of the appeal in that murder case. Jones and his attorney appeared in court last week for his sentencing hearing when a judged slapped him with a whopping 34 years in prison for the shooting of Chevallo Rodney in 2009.
In January this year, Jones was found guilty of wounding with intent, illegal possession of a firearm and unlawful possession of ammunition. According to law enforcement, Kahira Jones shot Chevallo Rodney at the victim's home in Waterford, Portmore, on the morning of December 15, 2009. Rodney was shot twice but managed to survive the attack. He was later killed in 2017 at the same house where Jones shotted him.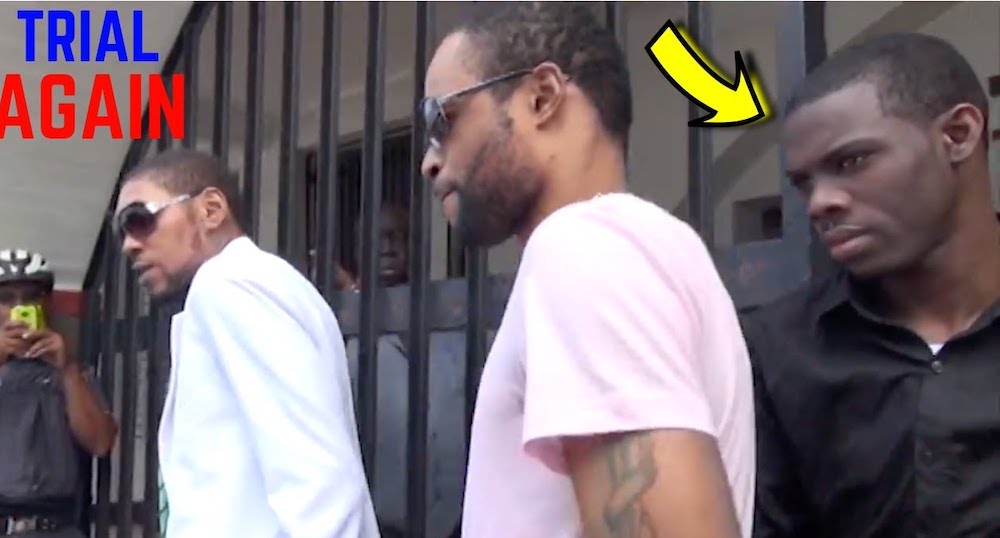 Rodney gave police information about the shooting prior to his death, which was used by prosecutors to help convict him. He was sentenced to 18 years in prison for the wounding with intent conviction and 8 years each for the illegal possession of firearm and ammunition. His sentences are to serve consecutively.
Jones was on bail for the shooting when he was arrested and charged with murder in 2011 along with Vybz Kartel, real name Adidja Palmer, Shawn "Storm" Campbell, and Andre St John. The men stood trial in 2013-2014 and were convicted. Jones and Kartel were slapped with the biggest sentences of life with parole in 35 years.