Vybz Kartel co-accused, Kahira Jones, is facing a second life sentence for a 2009 shooting incident.
Kahira Jones, who is a close friend Vybz Kartel, was one of the dancehall star's three co-conspirators who was convicted of murder in March 2014 and sent to prison for life. Jones is now facing some serious legal troubles of his own for a shooting incident that took place in December 2009. If convicted, he could be given another life sentence. His defense attorney, Kamika Harris, submitted a no-case filing in the Home Circuit Court last week, but High Court Judge, Lisa Palmer-Hamilton, rejected the application, which means the case will proceed as planned.
Get this, the trial, which is now going on for a week, will proceed under the Section 31(D)A of the Evidence Act, because the shooting victim, Chevallo Rodney, who survived the 2009 shooting, was killed two years ago.
Law enforcement reported that on December 15, 2009, Kahira Jones approached Rodney at his home in Waterford, St Catherine, the same area of Portmore where Vybz Kartel is from and asked him for some water to drink. The two men knew each other. Rodney told police that Jones pulled a gun to shoot him but a scuffle ensued and that's when he was shot twice. Luckily he survived the shooting and filed a police report.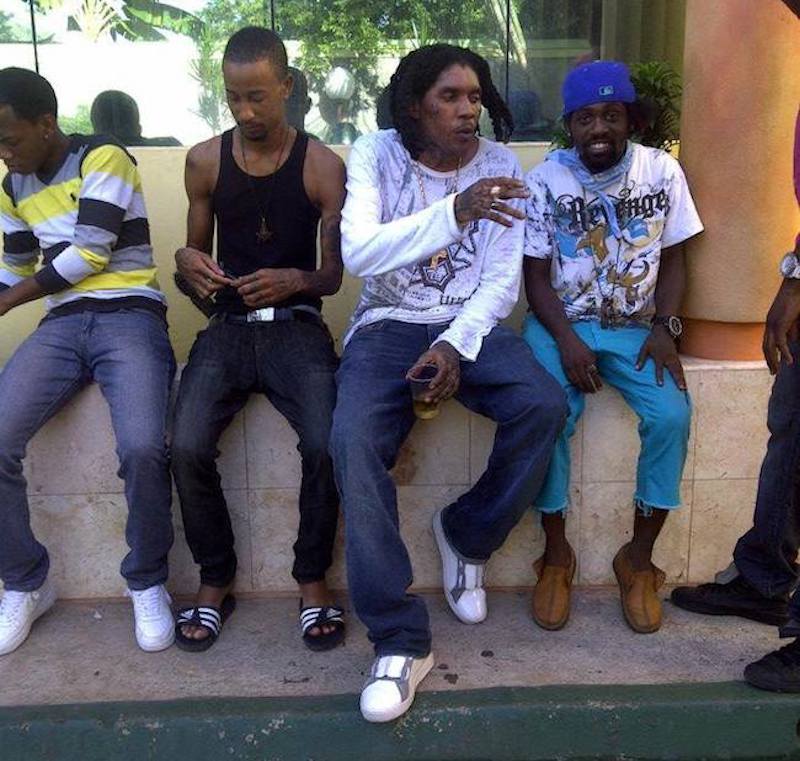 Kahira Jones was later charged for the shooting but was out on bail when he was arrested again in 2011 and charged for the murder of Clive "Lizard" Williams. In 2014, Vybz Kartel, real name Adidja Palmer, Shawn "Storm" Campbell, Kahira Jones, and Andre St. John, were convicted for Williams killing. All four men were sent to prison for life, with Jones required to serve 30 years before being eligible for parole.
There is an appeal now pending before the Court of Appeal for that case which could see all four men walk free or remain behind bars. As for Kahira Jones' separate case before the courts, this week he will be taking the stand in his defense. The prosecution will cross-examine him sometimes this week. Three police officers, one of whom is now retired, testified against him in court as the crown closed its case last week Thursday.