Tekashi69 was spotted limping to court on Monday after getting beat up in jail by rival gang members.
Brooklyn rapper Tekashi 6ix9ine was in court on Monday where he pleaded not guilty to federal charges including racketeering. One of the biggest takeaways from today's court session was the fact that he was limping. Last week, Urban Islandz reported that the Dummy Boy rapper was jumped in prison by gang bangers. Within hours of the story coming out, he was moved to another detention center that is more suitable for inmates who cut deals with the feds.
His lawyers say that the move was for security reasons, which further fueled the rumors that he was in fact jumped. 6ix9ine's attorney, Lance Lazzaro, didn't comment on why he was limping while attending court, but he did say that he would be filing directly to the judge to have his client released from jail on bond and placed on house arrest for his safety.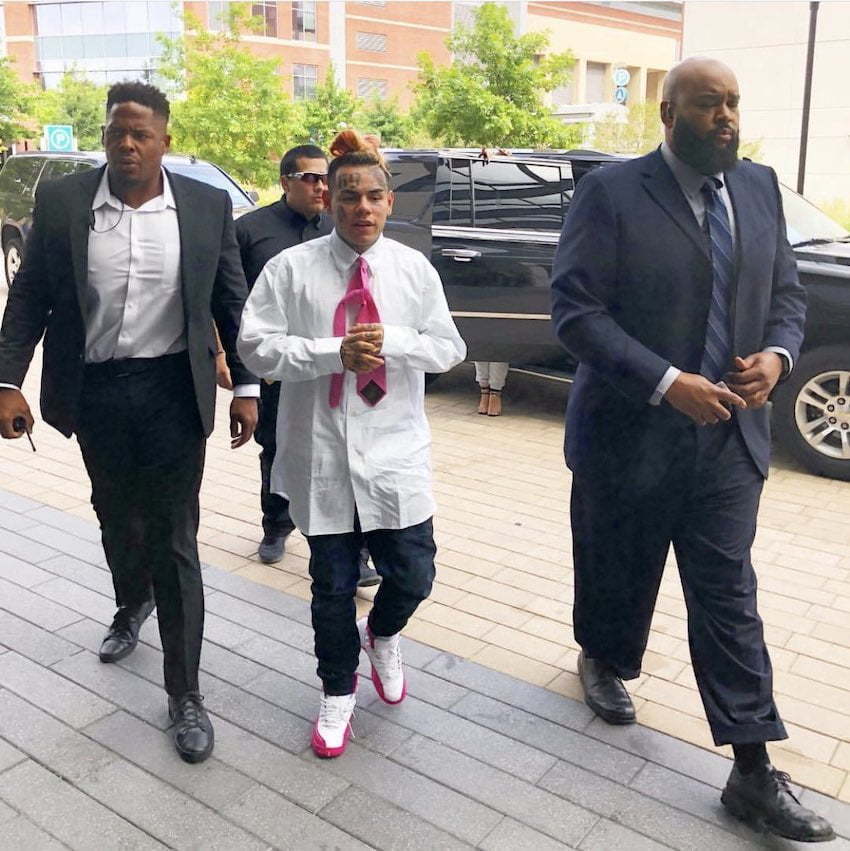 Federal prosecutors say Tekashi 6ix9ine and his two co-defendants, one of whom is his former manager Shottie, are part of a ruthless gang called Nine Trey Bloods. According to the Feds, the gang is responsible for several deadly crimes in the Brooklyn and Manhattan area dated back to 2013.
It's very likely that Tekashi69 ran into some gang rivals while being held in the general population at the MDC. He was subsequently moved and placed in a detention center away from gang members.
6ix9ine pleaded not guilty when he appeared in court on Monday, and a judge set his trial date for September 4, 2019. His pre-trial hearing is set for January 22, and it's still not clear if he will ever be granted bail. His attorney offered to turn over his passport and offer up $750,000 in exchange for bond. How he will pay for the amount is also not clear since the feds froze his accounts.