Tekashi69 reportedly got jumped in jail by members of a rival gang.
Tekashi 6ix9ine was placed in the general population at the Brooklyn's Metropolitan Detention Center, a prison notorious for housing violent criminals. On Wednesday night reports started circulating on social media claiming that the "FEFE" rapper was attacked in jail by members of a rival gang. There are no details on whether or not he was hurt, however, sources say that his attorney was notified about the attack.
Prosecutors argued in court on Monday that Tekashi 6ix9ine is safer being behind bars than being free after they uncovered a plot by some of his ex-gang affiliates to hurt him. New York prosecutor, Michael Longyear, says feds uncovered the plot through a wiretap placed on some of the men aligned to 69. You can recall that the Brooklyn rapper fired most of his management team last week after complaining that they've been stealing money from him. His former team includes his now ex-manager Kifano Jordan, aka Shottie.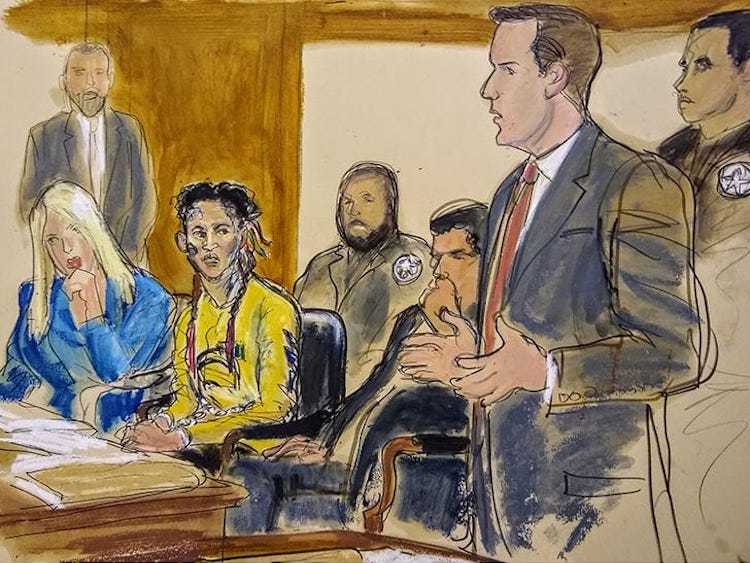 Shottie was among two other men who were indicted for federal crimes along with 6ix9ine, whose real name is Daniel Hernandez. The men were arrested on Sunday in New York in a joint operation between the ATF, NYPD and Homeland Security. Authorities paint the rapper as a violent criminal who is responsible for numerous crimes including shooting and drug trafficking in and around the Brooklyn and Manhattan area.
Prosecutors told the court that Tekashi and his ex-associates are part of a vicious gang called Nine Trey Bloods who would go after other rival gang members to protect their turf and their drug operation. It now appears that those gang activities are coming back to haunt 6ix9ine if he was truly jumped in jail per numerous sources.
Tekashi 6ix9ine bail hearing is set for next week Monday after his attorney Lance Lazzaro postponed his Wednesday bail hearing, which means that he will spend Thanksgiving Day and the upcoming weekend behind bars.
Story developing.