Tekashi69 pleaded not guilty when he appeared in a Manhattan court on Monday.
The rainbow-haired rapper was not granted bail, and a pre-trial date was set for January 22, 2019. According to Pitchfork, a trial date is set for September 4, 2019, and it's still unclear if Tekashi 6ix9ine will ever be granted bail before that date. Last week, he was moved from the general population of one of the most brutal prisons in New York to a federal detention center known for housing inmates who cut deals with the feds.
His not guilty plea today is a sign that he might not be cooperating with the feds as suspected. Tekashi69 and his two co-defendants, who are former business associates of his, will stand trial for racketeering, gun, and drug charges. The "FEFE" rapper was indicted on at least six counts of federal charges including discharging a firearm while committing a crime. That charge alone carries a minimum sentence of 25 years in prison and possibly life.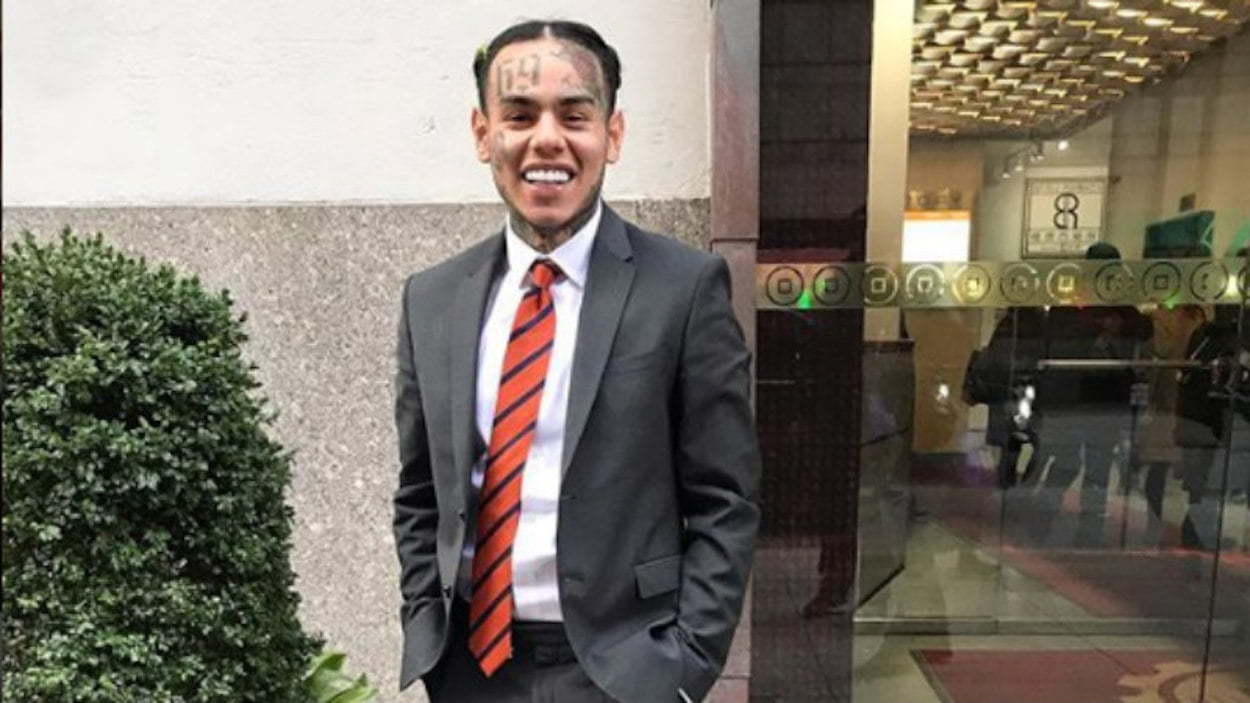 Tekashi 6ix9ine attorney, Lance Lazzaro, offered to pay $750 and surrendered 6ix9ine passport in return for his bail, but he was denied bond, TMZ reported. Lazzaro says the issue of his bail was not addressed in court today, but he plans to apply directly to the judge to have his client released on house arrest.
While he is waiting behind bars, Tekashi69 leaked his own album, Dummy Boy, over the weekend and then pulled it shortly after. The project was available on his website for a few minutes for $6.99 before being yanked. Some fans had already gotten their hands on it and distributed it online.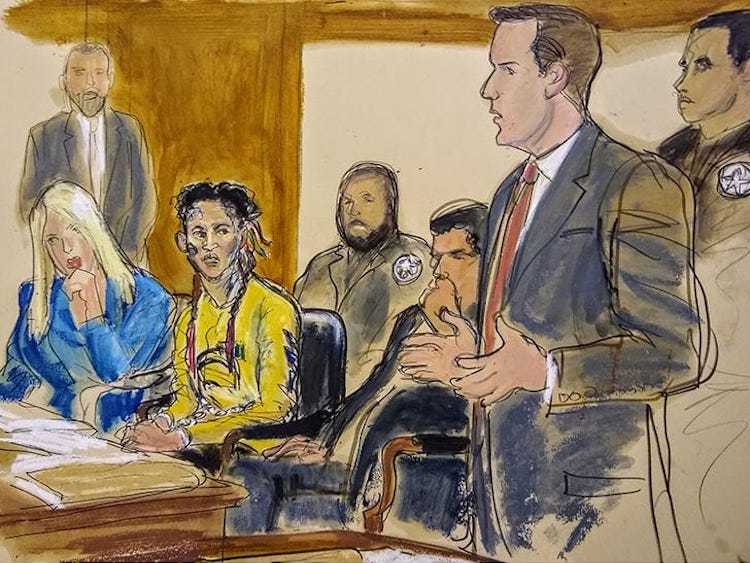 6ix9ine and two of his former associates, including his former manager Shottie, are facing a mountain of legal troubles that could send them to prison for the rest of their lives. Prosecutors said that the Brooklyn rapper and his Nine Trey Bloods gang conspire to commit crimes in and around the Brooklyn and Manhattan area. Their crimes include running a drug ring, armed robberies, and shootings.
The feds captured Tekashi69 and his gang bangers on video surveillance committing an armed robbery on April 3rd of this year. The gang was also involved in the April 21 shooting at the Barclays Center in Brooklyn. The three men are facing a 17-count indictment for crimes as far back as 2013.