Chris Brown and Rihanna are still making music together.
Chris Brown is inching closer to releasing his new album ROYALTY on December 18. But before he drop the highly anticipated project, Breezy released a new mixtape "Before The Party" with 34 songs, including a collaboration with Rihanna.
Chris Brown I Am Happy Without Karrueche Tran & Rihanna
The first single on the mixtape is "Counterfeit" which features Rihanna, Wiz Whalifa, and Kelly Rowland.
The internet is already buzzing with speculations that Brown and Rihanna maybe getting back together but sources close to both singers told Urban Islandz that the track was recorded a long time ago.
"That song is really a previously recorded unreleased single that was revamped and remastered," sources told us. "This doesn't mean that they are banging again and besides they are still friends who have love for each other so nothing wrong with them working together."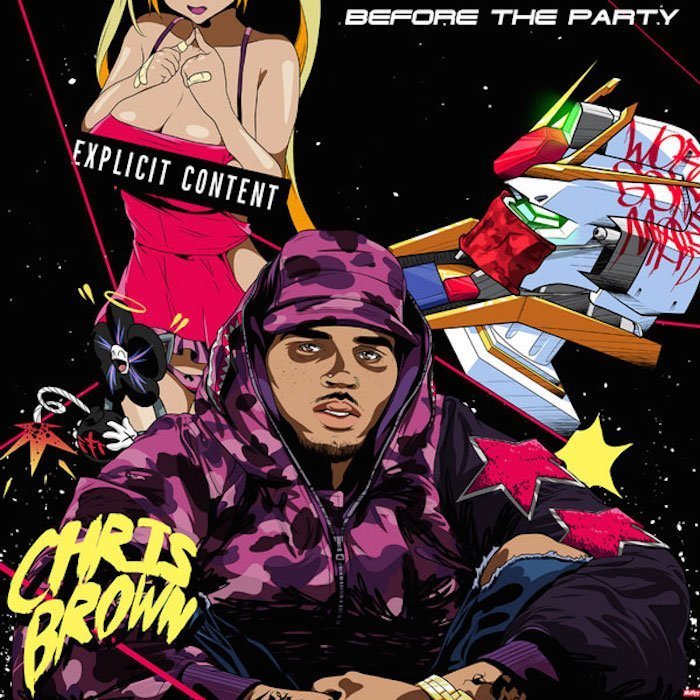 Other artists featured on the mixtape includes Fetty Wap, Tyga, Wale and French Montana.
Sources also told us that Rihanna and Chris Brown's daughter Royalty could be featured on his album.
"Royalty's vocals and another Rihanna collaboration could be on the album," sources said. "Guess we will just have to wait until December 18 to find out. One thing I can say is it will be a dope record."
Brown recently did an interview with Hot 97 radio host Nessa where he said that he would never say anything bad about his ex-girlfriend. The two split in 2013 after briefly reunited and has not been back together since then.
The "Liquor" singer also revealed that the album will be delayed from its previous release date for Black Friday to December 18. Rumors suggest that he didn't want to compete with Rihanna who is on the verge of dropping her new album ANTI.
Last week Chris Brown released another single off ROYALTY title "Fine By Me." He also shoot a music video for another single "Back To Sleep" that he released earlier this month.