Rihanna was loving every bit of Chris Brown performance at last weekend's BET Awards in Los Angeles.
Not only was she singing along to his lyrics in the audience, but she also told him in person that she enjoyed his performance.
SEE ALSO: Rihanna Open To Taking Back Chris Brown But…
There is no doubt that Chris Brown is having one of the best year's of his career and last weekend's BET Awards highlighted that.
"She (Rihanna) spoke with him briefly backstage while he was doing his final rehearsal for his performance," sources close to the Bajan pop star told Urban Islandz.
"She spoke with him after the show and congratulated him on a great performance and told him that she enjoyed it," our source added.
Our source also told us that Chris Brown want to hook up with Rihanna again but she is having none of that and insist that they remain friends.
"If you watched the BET Awards then you would have seen how stunning she looked so you can't blame the guy from wanting his old girl back. She is beautiful, talented and very rich. But at least for now she wants to just maintain a friendship with him," sources told us.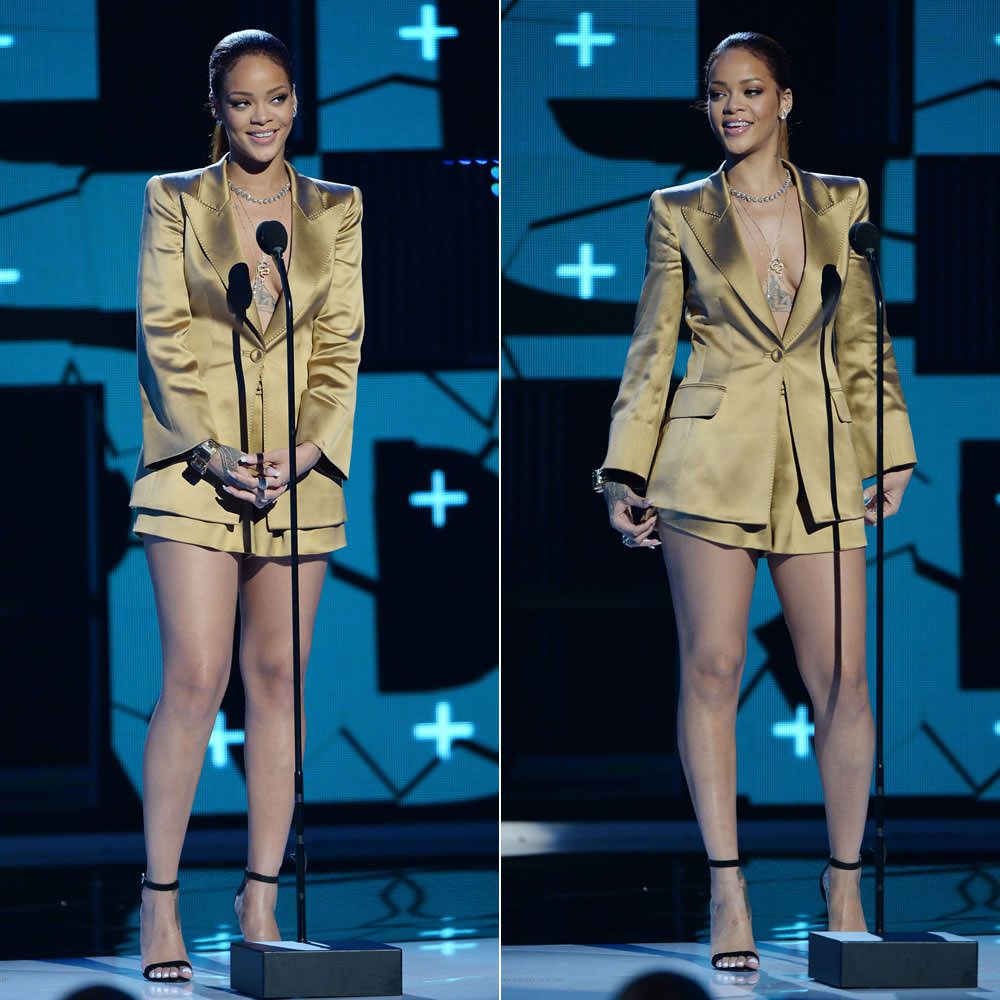 While Chris Brown has been having a big year for his career, his personal life has taken a hit when his on-again off-again girlfriend Karrueche Tran dumped him in February after learning that he cheated on her and got a baby in the process.
The "Ayo" singer has not taken breakup very well and has constantly get shut down by Karrueche. The two also had a huge fight outside of Playhouse nightclub in May before a heated back-and-forth on Instagram.
It appears that Chris Brown is now trying to get back together with Rihanna but French soccer star Karim Benzema could be standing in his way.
The "FourFiveSeconds" singer insist that Benzema is just a good friend while didn't completely rule out a reunion with Brown.