Chris Brown is telling his friends that he was setup to believed that Karrueche Tran desperately wanted to get back together with him.
But that was far from the case, because their brief reunion last week ended so badly that they may never talked to each other again.
TMZ reported that mutual friends of Chris Brown and Karrueche Tran duped him into believing that she was ready to start working things out and so they pumped him up to get a V.I.P. table next to hers at Playhouse nightclub last Thursday.
SEE ALSO: Chris Brown & Karrueche Tran Big Blow Out At Nightclub
That backfired because when Brown walked into the club and sat next to Karrueche and her friends she got upset and left. He left behind her and jumped into her SUV. The entire night ended badly with cops getting involved.
Sources told Urban Islandz that they had a big shouting match with Chris Brown calling Karrueche Tran a hoe and a user.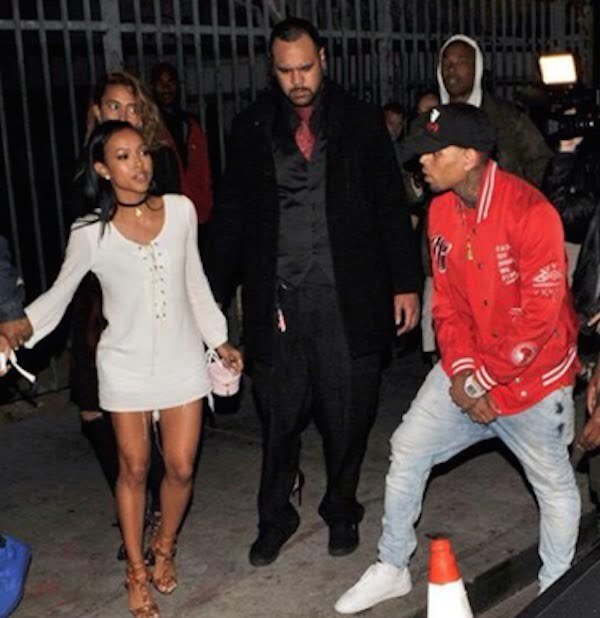 "He called her hoe and told her that she used him for fame and then abandoned him," our sources said.
The couple split in March of this year and came face-to-face with each other for the first time last week.
Fortunately, things didn't end violently similar to Chris Brown running with Rihanna in 2009 that left her battered and bruised.
Our guess is that Chris Brown friends tried to get him and Karrueche Tran back together but it backfired.