Chris Brown and Karrueche Tran made headlines last week when they had a huge fight Playhouse nighclub in Los Angeles.
The former couple came face-to-face last week Thursday for the first time since their split in March and it didn't end well. Everyone thought they were back together when they were captured on camera leaving the club together.
SEE ALSO: Chris Brown & Karrueche Tran Big Blow Out At Nightclub
But that was not the case after one of Karrueche Tran's friends was seen yelling at Brown to stay out of the SUV. The two later had a heated argument at a restaurant before parting ways.
Sources connected to the former couple told Urban Islandz that they has a huge shouting match and Chris Brown was very disrespectful towards Karrueche Tran.
"They both were yelling at each other but he (Chris Brown) was very disrespectful towards Karrueche calling her a hoe and trying to humiliate her," our source told us.
"He called her hoe and told her that she used him for fame and then abandoned him," our source added.
During a recent interview with Big Boy, Karrueche Tran said that she tried her best to not cross path with Chris Brown.
"It's hard because like… but I make so that we don't have to cross path where it's not awkward," she said.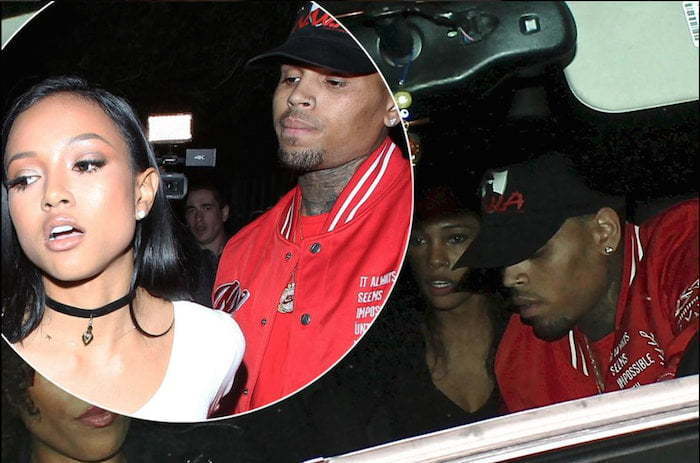 Chris Brown also ended up at Karrueche Tran's front door that night screaming and disturbing her neighbors who called the cops.
There were no reports of physical violence but a patrol car was spotted outside of the model's home in the wee hours of the morning.
Sources say Karrueche was upset from inside of the club when she found out that Chris Brown had gotten a V.I.P. table next to her and her friends.
Seems Breezy chances of getting back his on-again off-again girlfriend just got slimmer.