Chris Brown is enjoying fatherhood and it is also helping to get over his estrange ex-girlfriend Karrueche Tran.
The "Loyal" singer is telling his people that his 1-year-old daughter Royalty is his therapy to get over his heartbreak from loosing Karrueche.
"His (Chris Brown) baby girl Royalty is the sweetest thing you will ever meet and she is more than a daughter, she is like his therapy," sources close to Breezy told Urban Islandz.
SEE ALSO: Rihanna Thinks Royalty Is Helping Chris Brown Turn His Life Around
"At the moment Chris is just fully focused on his daughter Royalty and his career so if old girl wants to move on then I think he is fully accepting of that now," our source said.
Karrueche Tran publicly split with Chris Brown in March when she posted on Twitter that she want nothing to do with him and his baby.
"Listen. One can only take so much. The best of luck to Chris and his family. No baby drama for me," Tran wrote on her Twitter timeline.
Karrueche Tran found out that Chris Brown is a father after the story was leaked online. During her interview with Iyanla Vanzant she said that her issues are with Chris and not Royalty.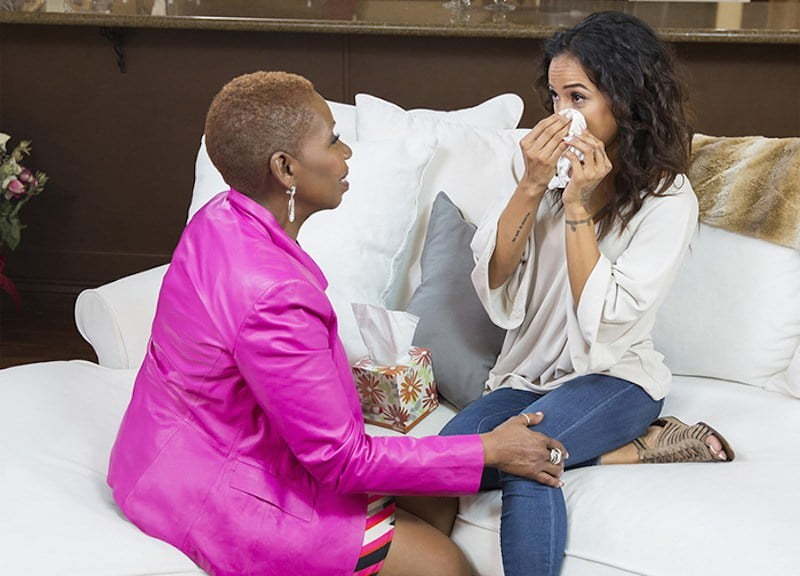 "My issue is with myself and with Chris, not the baby, not the mother, not Rihanna, nobody. It's me and him," Karrueche said.
She also said that there she felt hurt and betrayed and there is no getting back together with Brown. "No, there's no making up right now," she told Iyanla.
Karrueche Tran celebrated her 27th birthday last weekend without Chris Brown. Sources told us that the "Private Show" singer tried to reach out to his ex-girlfriend but she gave him the cold shoulder.
"He (Chris Brown) tried to hit her up countless amount of time last week but she didn't respond so he just let it go not that he had a choice," sources told us.