Chris Brown snubbed Karrueche Tran on her birthday and opt instead to spend Sunday with with daughter Royalty including making an appearance with her on the red carpet at the Billboard Music Awards.
The "Private Show" singer's on-again off-again girlfriend Karrueche Tran celebrated her birthday on Sunday May 17.
SEE ALSO: Karrueche Tran Host All-White Pre-Birthday Party With Christina Milian
Sources connected to the former flames told Urban Islandz that Chris Brown tried to reach out to Karrueche Tran in the days leading up to her birthday but she wouldn't budge so he just gave up.
"He (Chris Brown) tried to hit her up countless amount of time last week but she didn't respond so he just let it go not that he had a choice," sources told us.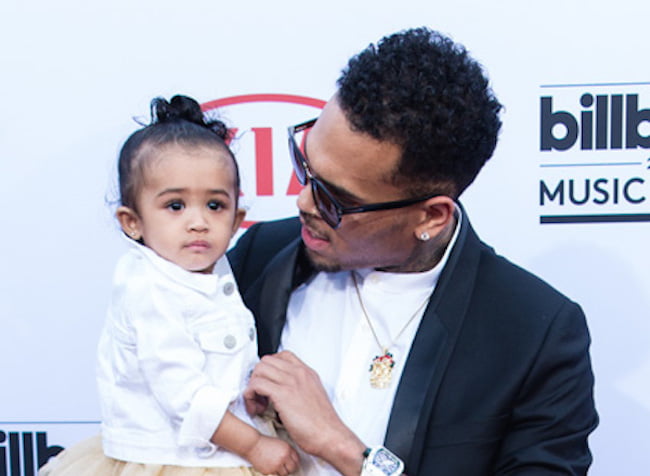 "He even bought a gift for her but and tried to reach her through their mutual friends but still nothing from her. I think she is really hurt and folks around her is telling her to stay away from Breezy. But they really love each other so who knows maybe this will all blow over," our source added.
SEE ALSO: Chris Brown And Royalty Made Red Carpet Debut At Billboard Music Awards
Karrueche Tran celebrated her birthday with by having dinner with her family and close friends. Last week she also hosted an all-white party with her friends including Christina Millian.
Sources told us there were one strict rule, nobody can mention Chris Brown or play any of his music.
Brown and Karrueche Tran split earlier this year after she found out that he fathered a love child with Nia Guzman, who partied with them both in 2013.
They have not spoken to each other since then and Tran vowed that she will never be a stepmother to Chris's one-year-old daughter Royalty.
Will Karrueche Tran and Chris Brown ever get back together?