Rihanna thinks that Chris Brown is turning his life around thanks to his daughter Royalty and we got to admit that she is right.
Since learning that he was a dad a few months back, Breezy has been on full on daddy mode, spending a lot of time with his daughter and even bringing her as his date to last Sunday's Billboard Music Awards red carpet.
SEE ALSO: Rihanna Wants To Meet Chris Brown Daughter Royalty
Urban Islandz sources close to the Bajan pop star told us that she has been praising Chris Brown a lot lately.
"I wouldn't be surprised if these two (Rihanna and Chris Brown) hook up back sometime soon," Urban Islandz sources said.
"RiRi is telling everyone around her that Royalty changed Chris a lot and is making him a better person. Seeing them on the red carpet was priceless, he was happy and genuine to her. She just thinks that he is much more happier and seems like the old vibrant Chris Brown that she fell in love with," our sources added.
SEE ALSO: Rihanna And Chris Brown Attends Travis Scott Birthday Bash
Both Rihanna and Chris Brown are single again which enhance the chance of a reunion.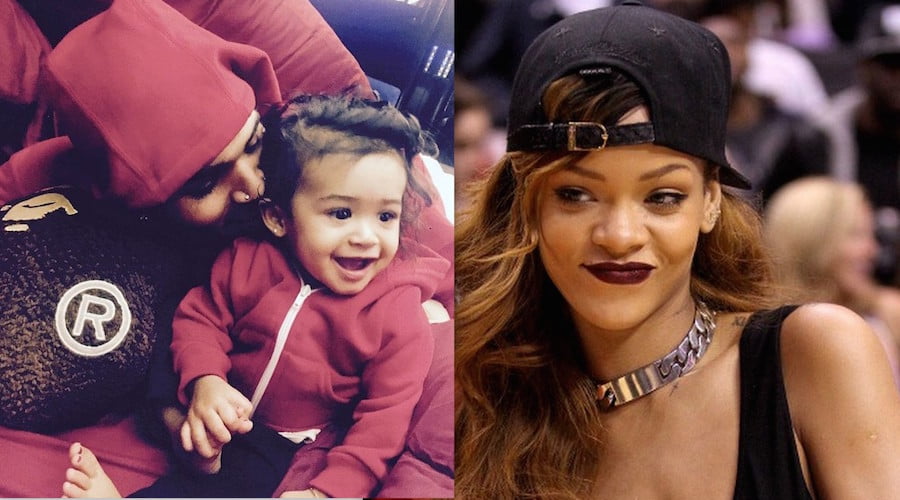 But sources told us that they have both agreed to just be close friends and Rihanna is still very much interested in meeting Royalty.
Chris Brown found out that he is the biological father of the one-year-old toddler earlier this year through DNA test. He has since agreed with his baby mama Nia Guzman on a formal child support agreement and has also permanently moved them to Los Angeles to be closer to him.
Rihanna was also one of the first person to support Brown and advised him to be a good father to his daughter.
Do you think Rihanna and Chris Brown will be getting back together soon? Will RiRi be a step mother?