Vybz Kartel will be behind bars for a very long time but could a new dancehall act take his place?
A new breed of dancehall artists are popping that are changing up their images to look strikingly similar to the Worl'Boss.
SEE ALSO: Is Dancehall Deejay Gage Biting Vybz Kartel Image?
In recent weeks artists such as Alkaline and Gage are being accused of bootlegging Kartel's look. But some artists are even pushing the controversy boundary even further in their lyrics.
A close source to the self proclaimed Worl'Boss told Urban Islandz that he is aware of what has been happening and is far from happy.
"This only prove Kartel's point that dancehall is in jail because these new kids are just basically trying to be him, instead of be original," the source told us.
"I spoke with him about it and I can tell you for sure that he is not happy," the source added. "Addi told me straight up 'no one can be me or replace me.'"
Dancehall artist Gage has been getting some backlash for Kartel's fans this week after he uploaded some new photos of himself on Instagram looking a lot like the former Portmore Empire boss.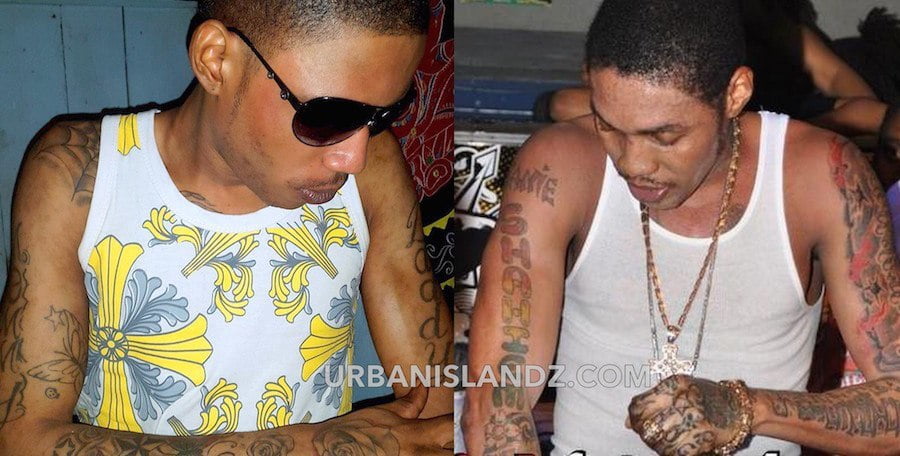 Last year Vybz Kartel made a controversial statement that "dancehall is in jail." He drew a lot of backlash from critics but his huge fan base sided with him.
"Dancehall is in jail," Vybz Kartel said. "And although the fact remains that if I die tomorrow, dancehall will continue, it's also a fact that the next artiste to bring the energy, panache, and 'vybz' to dancehall, isn't here yet."
The embattled dancehall star justified his statement by saying reggae music has been on a decline since his incarceration in 2011.
"Look for yourself," Kartel added. "Since I've been in jail, reggae has taken over because it's a refreshing alternative to dancehall for the young kids who realise the artistes of dancehall are just recycling Kartel lyrics and flow. It's pathetic."
Vybz Kartel was convicted of murder in February and sentenced to life imprisonment. he will become eligible for parole in 35 years.