I wouldn't call this a rap beef because Iggy Azalea and Snoop Dogg are not trading bars.
But it seems social media is the new place to air out your beef these days and the two unlikely opponent, Iggy Azalea and Snoop Dogg, are going at it on Instagram.
SEE ALSO: Iggy Azalea: Manager Husband File For Divorce In Texas
SEE ALSO: Snoop Dogg Shows Off Freshly French Manicure Nails
The feud started on Sunday when Snoop posted a photo, aka Instagram meme, showing how Iggy look without any makeup.
This is the Insta Meme snoop posted on his Instagram account.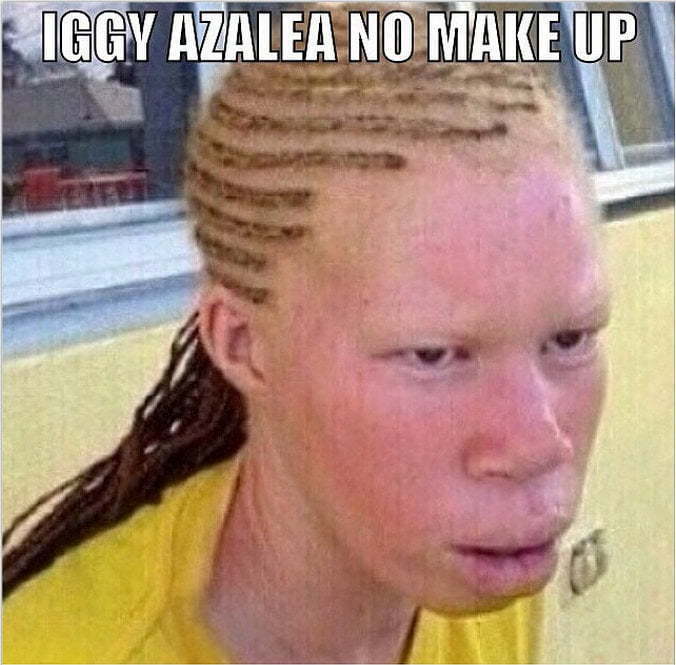 Iggy Azalea quickly caught on and sent off some angry tweets on Twitter at Snoop Dogg.
"Why would you post such a mean pic on Insta when you send your bodyguards to ask me for pictures every time we are at shows together?"
"My bodyguard stopped the fire truck that saved your friend's life in Canada when he almost burnt down the hotel."
"Every time I've ever spoken to you you've always been nice as f—, I'm disappointed you'd be such an a– for no reason."
She later deleted those tweets and tweeted that there is no beef between herself and the rap legend.
lol, i wish writers exaggerated the positive shit going on in this world too. Im not "fuming mad" at anyone.

— IGGY AZALEA (@IGGYAZALEA) October 14, 2014
also any artist reading this can feel free to implement my fanmail box on their own tours too. i think everyone should have one. it'd b sick

— IGGY AZALEA (@IGGYAZALEA) October 14, 2014