Rumors of a fight in prison between Shawn Storm and Vybz Kartel are spreading like wildfire.
Earlier this week news surfaced online claiming that Shawn Storm assaulted Vybz Kartel in prison after hearing the voice notes between his mentor and a man identified as Problem Child.
SEE ALSO: Vybz Kartel And Problem Child Full Voice Notes About Killing [VIDEO]
SEE ALSO: Vybz Kartel With Friends Discussing Murdering People In Church & Demon [VIDEO]
The voice notes were leaked from a Blackberry smartphone belonging to Vybz Kartel. Kartel and his friend Problem could be heard blaming Shawn Storm for the missing guns and warns if they are not found there will be serious consequence.
The news claims that Shawn Storm felt betrayed by his mentor and friend and attacked him in prison.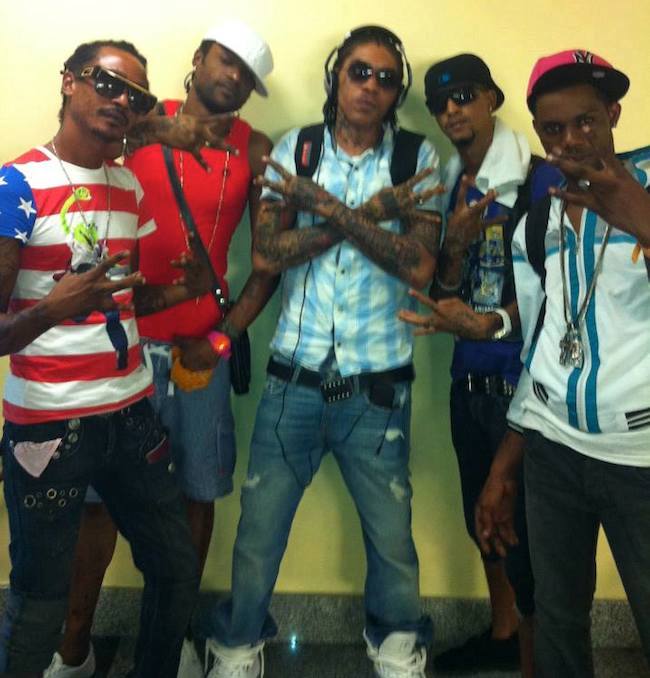 Reps for both Vybz Kartel and Shawn Storm told Urban Islandz that the rumors are false and both men are still friends.
"It's police spreading these false rumors and leaking these pictures to prejudice the appeal," the rep told us. "The Gaza is still united and Shawn and Addi remain strong in the face of this injustice. There was no fight or fallout. All we are focusing on is the appeal."
Vybz Kartel, born Adidja Palmer, Shawn "Storm" Campbell, Andre St John, and Kahira Jones are all serving life sentences in a maximum security prison. Another man, Shane Williams, was acquitted of the murder.
The four men were convicted on March 13 for the 2011 murder of their friend Clive "Lizard" Williams over two missing guns.
Clive Williams' body has not been found.
Listen to the voice notes on the next page.