Vybz Kartel was handed down a lengthy sentencing of 35 years to life in a Jamaican prison after being convicted for the murder of Clive "Lizard" Williams.
Kartel's common-law-wife, Tanesha 'Shorty' Johnson, says she plans to wait 35 years for her man to be released from prison.
SEE ALSO: Vybz Kartel NOT Suicidal, Deejay Staying Strong In Prison
SEE ALSO: Vybz Kartel Murder Trial Voice Notes Leaked Online [VIDEO]
This means she will be celibating for 35 years but it even gets more interesting because Vybz Kartel, real name Adidja Palmer, will be 73 years old when he is eligible for parole.
Being eligible for parole doesn't mean an automatic release from prison.
"I will definitely be waiting, I don't have any reason to move on," Shorty told the Star. "I intend to stand up for my three sons and also focus on him [Vybz Kartel]. The kids are not 100 per cent, but I am trying to keep them focused. I am taking it very, very hard, but I am not going to give up. There is a God and I have hope."
Tanesha 'Shorty' Johnson has three sons together and have been together for many years. Two of their sons who goes by the stage names Little Addi and Little Vybz recently released a new single "PG13 Gimmi Di Money."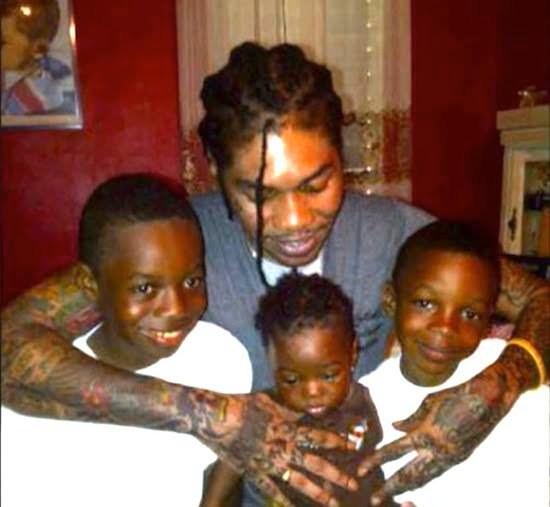 The track released on the new label Short Boss Musik formed by Tanesha 'Shorty' Johnson.
A video for the single will be shot in the coming weeks.
Do you think Kartel's baby mother Shorty will wait 35 years for the deejay to be released from prison?
Sound off in comments below.
gallery"79332,79331,79330,79329,79328,79326″]