Adidja Palmer, Vybz Kartel government name, is back in court today for the possible last time before heading to prison.
The "Dancehall Hero" deejay was convicted of the murder of Clive "Lizard" Williams by a 11-member panel of jury on March 13, 2014.
SEE ALSO: White House Removed Vybz Kartel Fans Petition
SEE ALSO: Bounty Killer: "Kartel Let Him Soul Get Caught In Hell" [VIDEO]
Three of his four co-accused, Shawn "Storm" Campbell, André St John, and Kahira Jones were also convicted of the murder of their former associate who went missing on August 16, 2011.
Police officers indicated yesterday that they will be closing several streets in the vicinity of the Supreme Court building in downtown Kingston.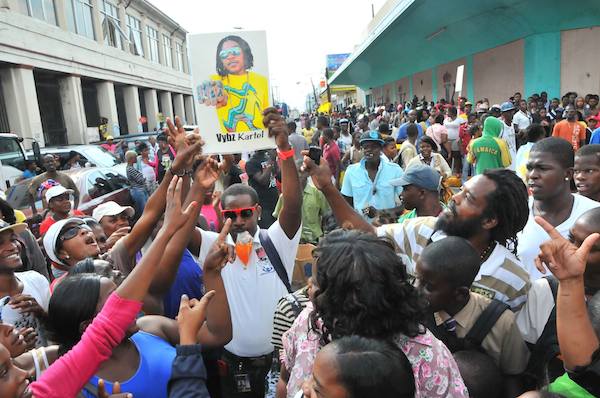 Officers say the road closures will be in place between 9 a.m. and 5 p.m. today.
Earlier this week, a former protege of the deejay told Urban Islandz that fans will be taking the streets today to protest what they called an unfair trial.
The accused men are facing life imprisonment.