The scene outside the Supreme Court building in downtown Kingston yesterday after was nothing short of chaotic as fans of Vybz Kartel and police officers clash.
Early yesterday morning police moved to cordon off sections of the streets in the vicinity of the Supreme Court. But in the afternoon the large crowd of hundreds of Vybz Kartel's supporters stormed the police barricade and started chanting "Free World Boss" and "We Want Justice."
DETAILS: GUILTY .. Vybz Kartel Convicted Of Murder
Several persons were taken into custody for disorderly conduct but were later released.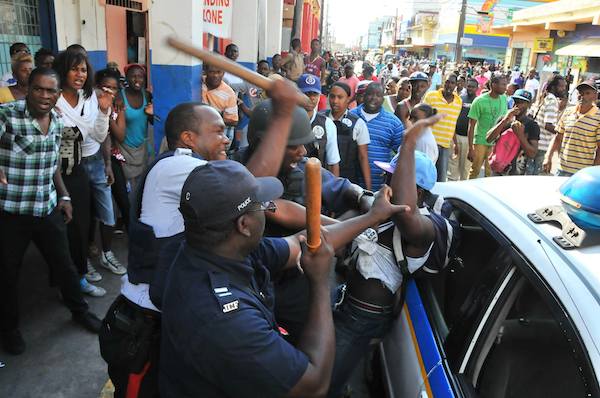 Vybz Kartel and three of his co-accused, Shawn "Storm" Campbell, Kahira Jones, and André St John were all found guilty of murdering Clive "Lizard" Williams. Shane Williams, one of the co-defendants, walked free from the charges.
Check out these images of the tense situation outside the Supreme Court on next page.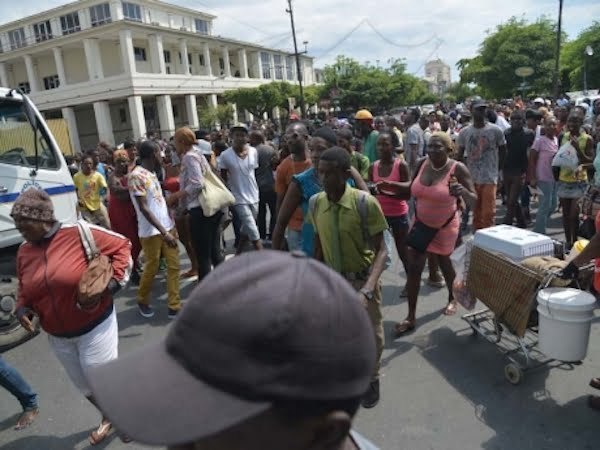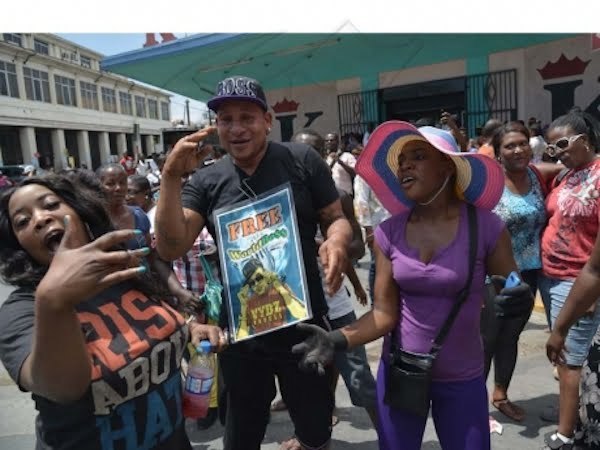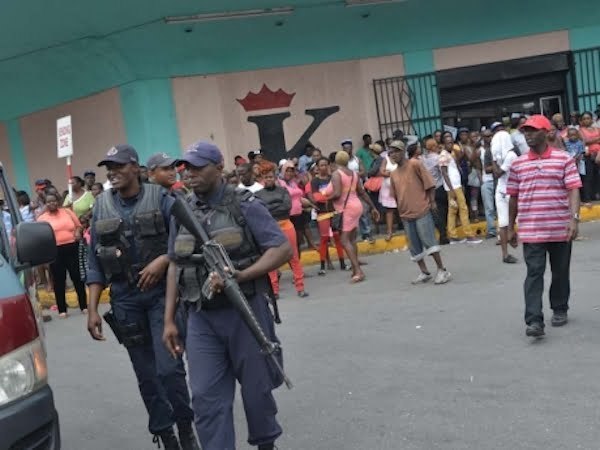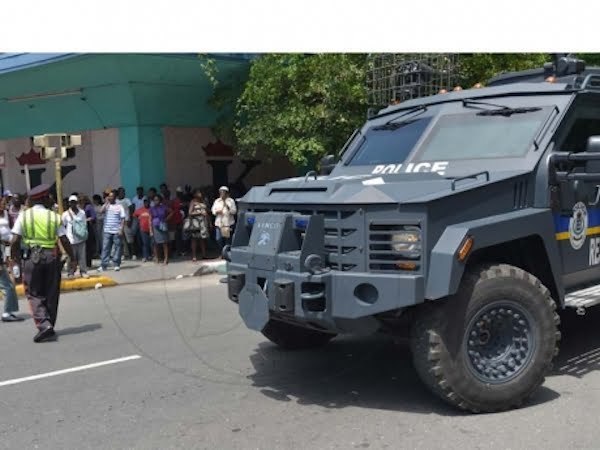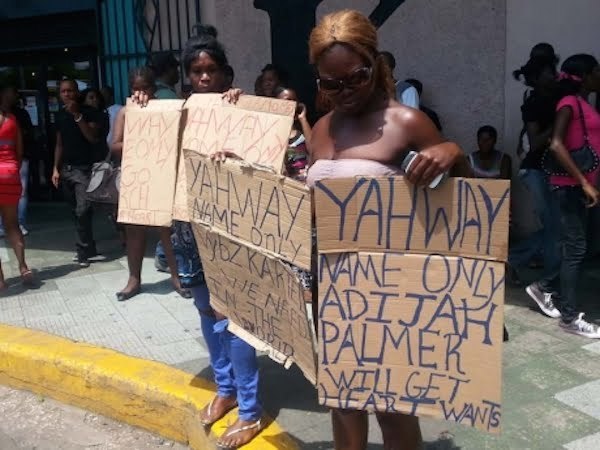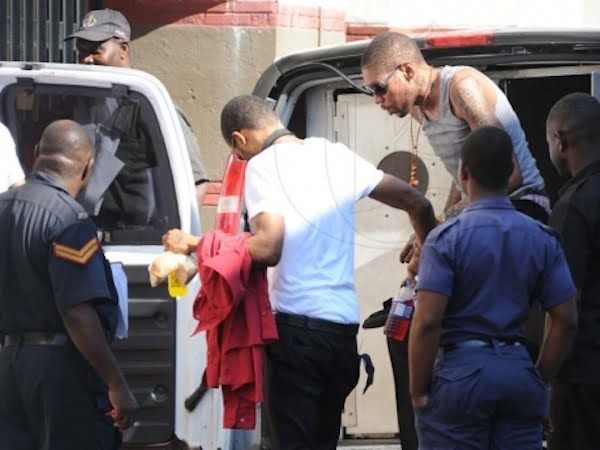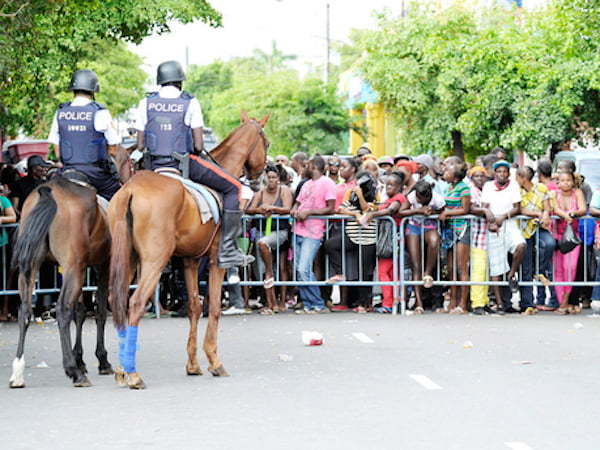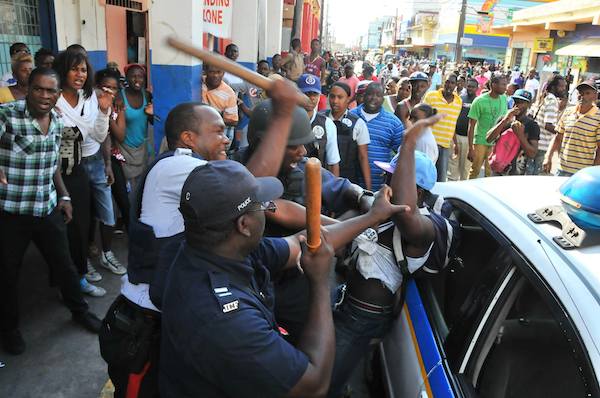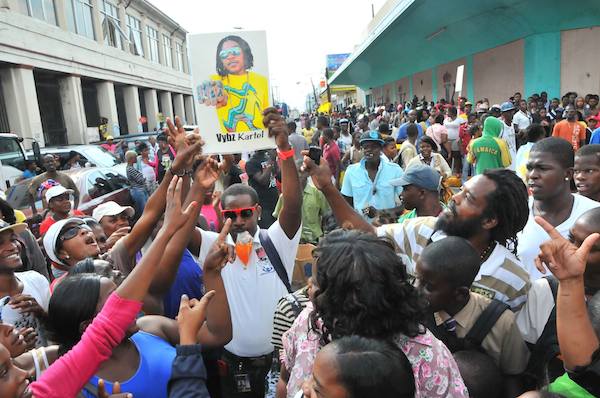 gallery