Vybz Kartel murder trial would have entered its 46th day today in the Home Circuit court.
The high profile case hs already created history when it became the longest running criminal trial in Jamaica's circuit court history.
DETAILS: Vybz Kartel Trial: Star Witness Positively Identified Vybz Kartel In Recordings
Everyone involved in the trial is frustrated and tensions are running high between the prosecution, the defense and the police force.
The prosecution has now finished making its case with 24 witnesses one of who is a controversial informant that the defense says cops forced to fabricate his testimony.
Prosecution star Witness Lamar Chow was called back to the witness stand on Thursday where he positively identified Vybz Kartel's voice on the voice recordings and also Shane Williams in the video.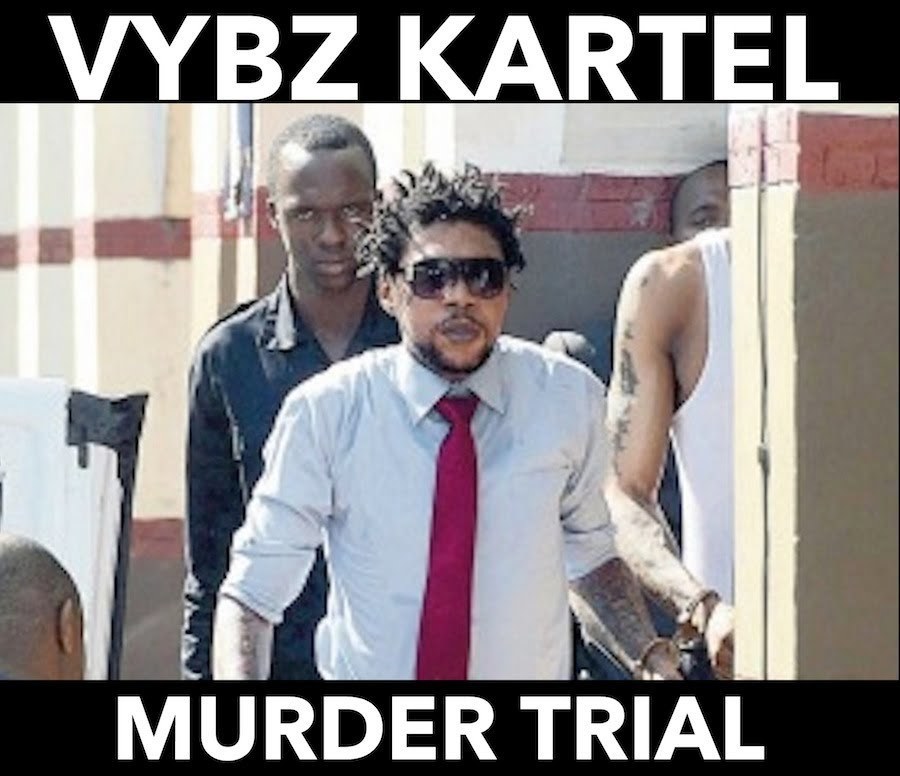 No face was shown in the video cops say they extracted from a smartphone taken from the accused in 2011, but the witness told the court he know how the accused men sound.
Next week the defense attorneys will start introducing their witnesses to the witness stand to make their case.
The Crown, headed by lead attorney Jeremy Taylor, is arguing that the accused men beat Clive "Lizard" Williams to death at a house in Havendale over two missing firearms. Cops say the men then tried to destroyed to house to destroy evidence.
Defense attorneys are pushing back saying unscrupulous members of the Jamaica Constabulary Force have fabricated evidence to secure a conviction.
Vybz Kartel, real name Adidja Palmer, Shawn "Storm" Campbell, Kahira Jones, André St John, and Shane Williams are all on trial for Williams' murder.
His body has yet to be found.
The trial resumes Monday.