Vybz Kartel is back in the Home Circuit court in Kingston today for his ongoing murder trial.
The dancehall star is jointly charged with protege Shawn "Storm" Campbell, Kahira Jones, André St John, and Shane Williams for the alleged murder of Clive "Lizard" Williams.
DETAILS: Police Dug Up Vybz Kartel Property Searching For Victim's Body
Today the prosecution introduced its final witness in the drawn out trial and also called back their star witness Lamar Chow to the stand.
Lead prosecutor Jeremy Taylor showed the witness some photographs and he positively identified them to be Vybz Kartel.
The witness also positively identified co-accused, Andre St John, Kahira Jones, who he says he know as Mad Suss and also Shane Williams who he says he know as Terrence.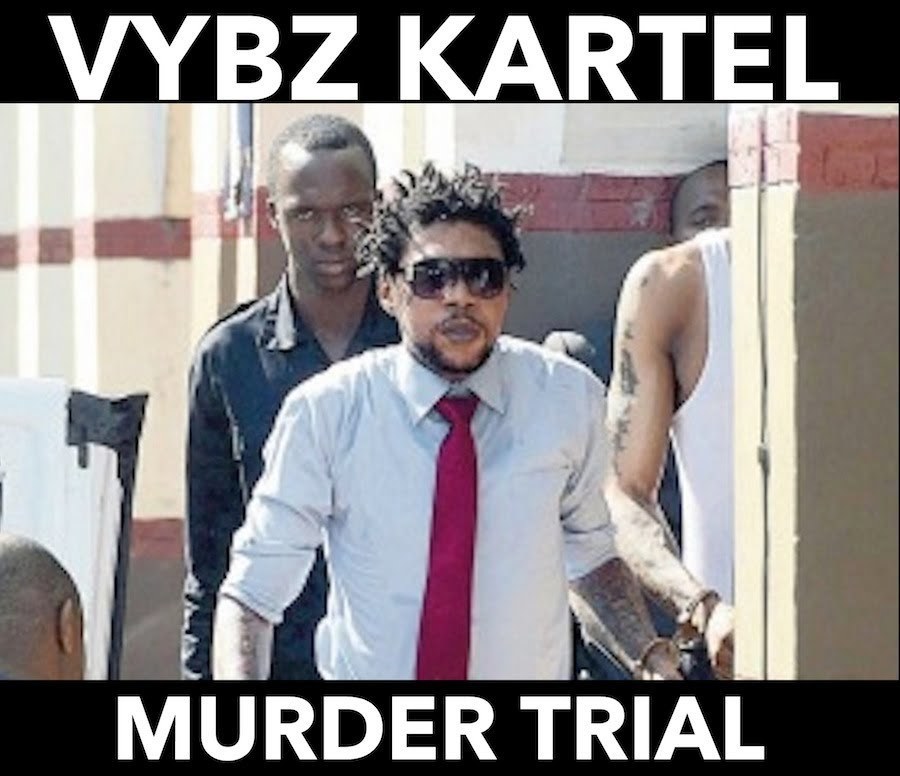 The prosecution also played several voice notes in which the witness identified Vybz Kartel.
The star witness also testified about the attack on August 16, 2011 at Vybz Kartel's house in Havendale. He told the court that he saw Clive "Lizard" Williams' laying motionless before making his escape.
The Crown is saying the Lizard was beaten to death by the accused men on August 16, 2011 in Havendale over two missing firearm.
A heavy contingency of police officers escorted the star witness to court this morning with his face covered. He was later escorted from the Supreme Court building to an unknown hotel in Kingston.
Police has yet to find Lizard's body.