Vybz Kartel's highly publicised murder trial is now underway in the home circuit court.
Vybz Kartel, born Adidja Palmer, along with Shawn "Storm" Campbell, Kahira Jones, André St John, and Shane Williams are all on trial for the alleged murder of Clive "Lizard" Williams.
DETAILS: Vybz Kartel Trial: BBM Messages Artiste Desperately Want To Leave Island
Former head of the Cybercrime unit Detective Sergeant Patrick Linton has been on the witness stand since last week testifying about some damning video, audio, text messages and BBM messages allegedly sent by the accused men.
Yesterday defense attorneys Tom Tavares-Finson and Pierre Rogers pressed the senior police officer about a Blackberry phone allegedly owned by Vybz Kartel was being used while in police possession.
A number of cellphones were seized from the accused men during their arrest late 2011. One particular Blackberry Torch 9800 allegedly owned by Vybz Kartel, the defense said was being used in October 2011 while in police custody.
The defense lawyers grilled Detective Sergeant Patrick Linton about the use of the phone, but the cop denied any wrong doing.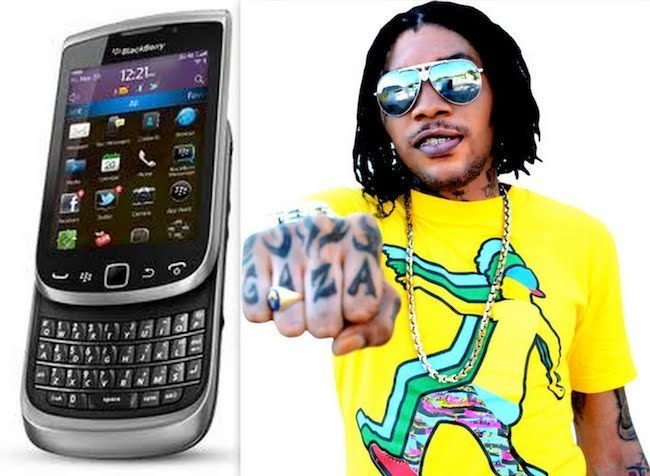 Linton says he received the phones on October 3, 2011, but did not access them until October 14, 2011. But lawyers say the integrity of the phones had been compromised since the Blackberry was used to make several calls on October 19, 2011.
Linton says the phones were put in a locker and the key for the locker was placed on top of said locker.
Tavares Finson even went further to suggest that messages alleged sent by Vybz Kartel alluding to him wanting to leave the island were sent when a bail application was made for the deejay.
Linton also denied that allegation. But admitted that called were being made from the phone while it was in police custody.
This morning in court, defense attorney Pierre Rogers asked Linton if he had authorized anybody to use the cellphone on October 9, 2011.
Liston responded "No."
Rogers then pressed the prosecution key witness asking if he was protecting someone else. But the witness responded saying he does not understand the question and also denied protecting anyone.
The trial is now underway for the evening session.