Defense attorneys in Vybz Kartel murder trial tried to make in roads on a tall task the prosecution set forth with the introduction of several damaging multimedia evidences including text message, photos, videos, and BBM messages.
The "Benz Punany" deejay's lead attorney Tom Tavares-Finson finally got his chance to cross-examined Detective Sergeant Patrick Linton who buckled under pressure.
DETAILS: VYBZ KARTEL TRIAL: Gruesome Details Of Lizard Murder Played In Court
But before Tavares-Finson took the floor, the prosecution introduced their final Blackberry Messenger messages from a Blackberry Torch 9800 with the PIN #234BAE6D that they say belong to Vybz Kartel.
The BBM messages were allegedly sent days after the alleged murder took place. The messages revealed a plea from a artiste for help to leave the island to go to Bahamas.
BBM message Aug 23, 2011
"Me a wonder if me fi fly out while it kinda cool. what u think?"
"U know no man a bahamas who can receive me if me tek plane?"
"Mobay a u place meaning me can go tru without me get stop?"
"Right now a tvj me a watch keenly."
"check out the next flight to bahamas nuh. and ask ur biy if them a go let me inna di country cause me di fi do a show n never go. me a wonder if di promoter blacklist me name."
"me prefer the boat."
"so me ago need customs fi go out? or a just jump on and cut?"
"U? me affi wait till di day run off. gimmi @tleast a day. so if me c it look sticky me deh a u yard a maaanin inna one unmarked vehicle."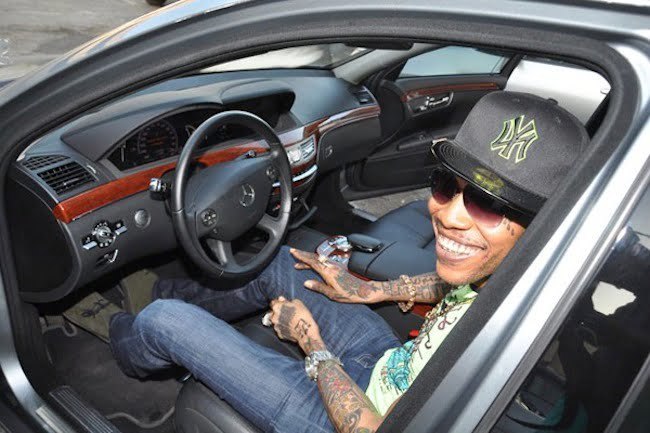 Authorities presented arguments that Clive "Lizard" Williams was beaten to death on August 16, 2011 at a house in Havendale belonging to Kartel.
Police reports say he was killed over two missing firearms by Vybz Kartel, Shawn "Storm" Campbell, Kahira Jones, André St John, and Shane Williams, who are all on trial.
His body was never found.