Adidja Palmer, Vybz Kartel government name, murder trial drags on in the Home Circuit court and is now in its 24th day.
Kartel and his co-accused Shawn "Storm" Campbell, Kahira Jones, André St John, and Shane Williams are on trial for the alleged murder of Clive "Lizard" Williams.
DETAILS: Vybz Kartel Trial To Go Into New Year, Another Christmas In Jail
According to police officers, Williams was beaten to death on August 16, 2011 at a house in Havendale.
Cops say Williams was murdered over a dispute involving a missing firearm. His crony, who says he escaped the attack is now the prosecution star witness.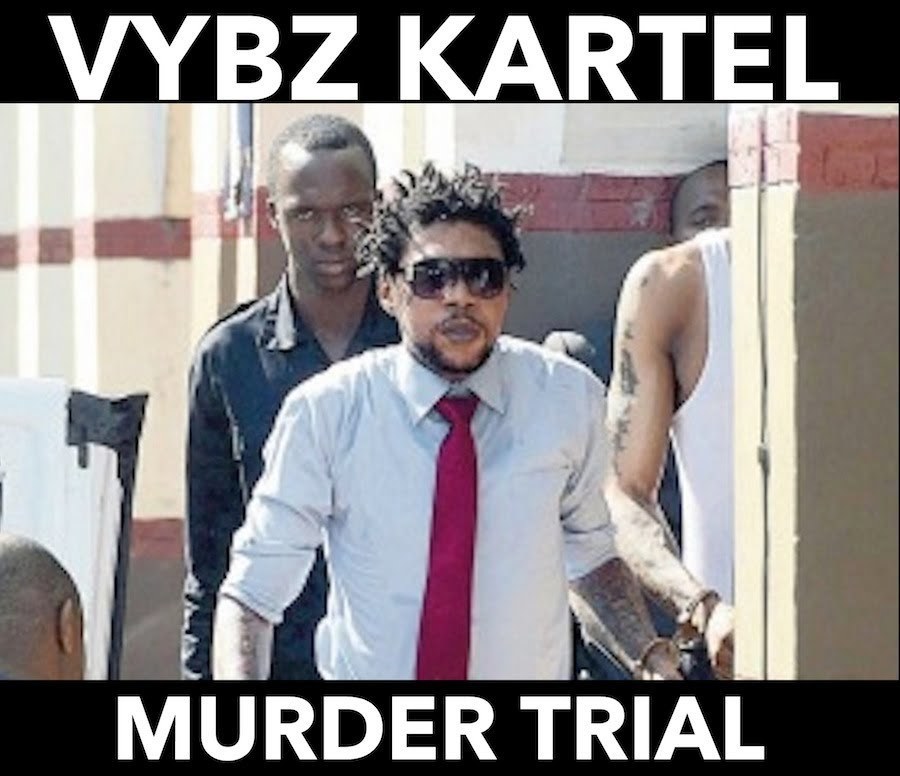 For several days now former head of the Jamaica Constabulary Force's Cybercrime Unit, Patrick Linton, has been giving testimony behind closed doors due to the national security sensitivity of the information he is providing.
Hilton's testimony should be wrapped up today.
Group chief technology officer at telecommunications provider Digicel, Mario Assad, also took the witness stand to shed some light on some alleged text messages cops say they recovered from cellphones belonging to the accused men.
Assad told the court that he cannot determine if in fact those texts message did originate from those devices.
Update:
Cybercrime cop Patrick Hilton testimony will continue to tomorrow, Friday.
After over a week giving testimony behind closed door, the media and the jury are still not able to return to the courtroom.
Update:
Justice Lennoxx Campbell told jurors to return to court on January 6, 2014. The trial will adjourn tomorrow for the rest of the year.
Check this page regularly for updates throughout the day