Vybz Kartel's second murder trial has been adjourned on day three.
The "Dancehall Hero" deejay and his co-accused went before the Home Circuit court today to continue their trial in the alleged murder of Clive "Lizard" Williams.
NEWS: Vybz Kartel Stylist Free Of Murder Charge, Judge Ordered Evidence Disclosure
Two persons took the witness stand today, one of whom is a former girlfriend of the slain dancer and the other is his sister.
Clive Williams sister broke down in tears while on the witness stand as she recounts what happened leading up to her brother's disappearance. She told the court that on August 14, 2011 she was in her bathroom when she heard a loud commotion in her living room. She said when she went to investigate she saw her brother and another man name Lamar Chow in a state a fright. She also said they were talking on the phone with someone else. She said she later drove both men to a mall in Portmore and that was the last time she saw her brother.
Williams girlfriend at the time also took the witness stand to recount the last time she saw him. She told the court that the last time she saw or spoke to him was on the morning of August 16, 2011 before she left for work.
Both witnesses say they knew Clive Williams and the accuse men were friends.
Williams' sister say she went and filed a police report for a missing person on August 16, 2011 after repeated calls to his phone went unanswered.
The Crown also dropped their charge against Kartel's stylist Calvin "Moonie" Haye, who was ordered back behind bars by the judge yesterday.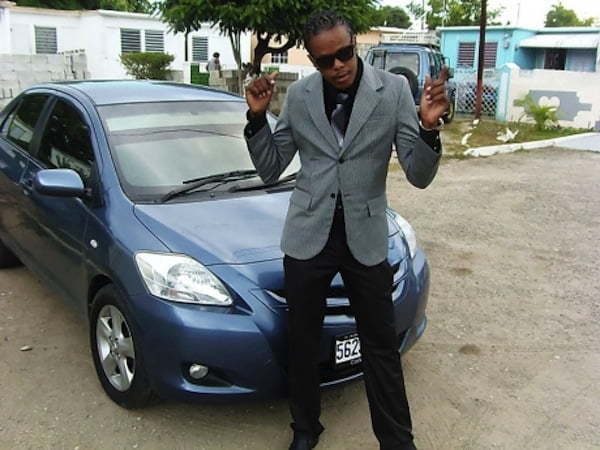 Haye was the only of the six accused men to be released on bail earlier this year. Prosecutors say there is not enough evidence to hold him on the charge.
A large group of Vybz Kartel's supporters of mostly women have been gathering outside the Home Circuit court. The crowd is growing larger as the trial goes on.
Shouts of "free Worl'Boss" could be heard echoing across King Street in Kingston.
One woman told Urban Islandz reps that she travelled all the way from New York just for the trial.
"I am hear to see my man get free, I can't wait for them to release him," she said.
Kartel, born Adidja Palmer, along with Kahira Jones, André St John, Shane Williams, and protege Shawn "Storm" Campbell are all on trial for the murder of Clive "Lizard" Williams.
If convicted he could be sentenced to up to 25 years in prison.