Vybz Kartel high profile murder trial is now in its fifth day in the Home Circuit Court.
Justice Bryn Sykes will continue hearing arguments from both the prosecution and the defense regarding a motion filed by prosecutors to have a witness statement be entered into evidence.
The prosecution says the witness is either missing or refused to cooperate. As a result, they are asking the court to enter a previous statement made by said witness in evidence under section 31(D) of the Evidence Act.
Justice Sykes is expected to hand down a ruling by Monday.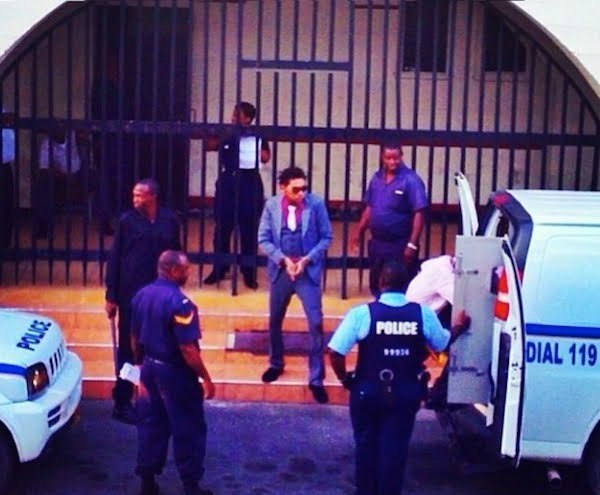 Jurors will return to court on Tuesday when testimony will resume. So far five witnesses have testified in the trial including a crime scene investigator and a woman who said she heard the gunshot and discovered the victim's lifeless body.
Vybz Kartel, born Adidja Palmer, is on trial for the murder of St. Catherine promoter Barrington "Bossie" Burton.
According to detectives, Burton was fatally shot on July 12, 2011 along Walkers Avenue in Gregory Park, St. Catherine.
Nigel Thompson and Lenburgh McDonald are also charged with Burton's murder.
If convicted Vybz Kartel could be sent to prison for life.