Vybz Kartel new CD is the first of it's kind.
Innovation from Kartel along with powerful insightful interludes pushes CD to debut in Top Ten in USA and Canada despite nearly 2 year incarceration.
Parts of the Compilation CD was boldly recorded meters across from his jail cell.
With the physical CDs not even delivered yet, Vybz Kartel's new CD Voice of the Jamaican Ghetto landed in the Top Ten of the USA and Canadian Itunes Reggae charts confirming to the world that he is indeed the "worlboss" of Dancehall. In fact, a snap shot today of the Itunes Reggae charts around the globe, shows that Vybz Kartel new album is the only Dancehall Album from a Jamaican based Dancehall artiste to be listed prominently on any of the main charts.
This is despite the fact that his incarceration limited the pre-promotion of the album, he got no exposure from the recent BET Awards Dancehall Segment and politicians in Jamaica currently tabling a Bill in Parliament to criminalize his music and the music of his counterparts.
"We were ready to do a massive International launch but when we launched the book last year, we had four spontaneous visits from the police ready to shut down, of all things, a quiet peaceful book launch and book reading in an intimate setting. This is despite the launch being done on private property, on a Saturday afternoon with no alcohol, loud music or violence," explained Michael Dawson of Whirlwind Records who managed the project for Kartel.
"The actions of the police proved to be disruptive so we did not want to make the media, fans, sound people etc. uncomfortable again, hence, a public launch for the CD was scrapped. We are representing Vybz Kartel so we are prepared for these things but we did not want to subject others to that harassment."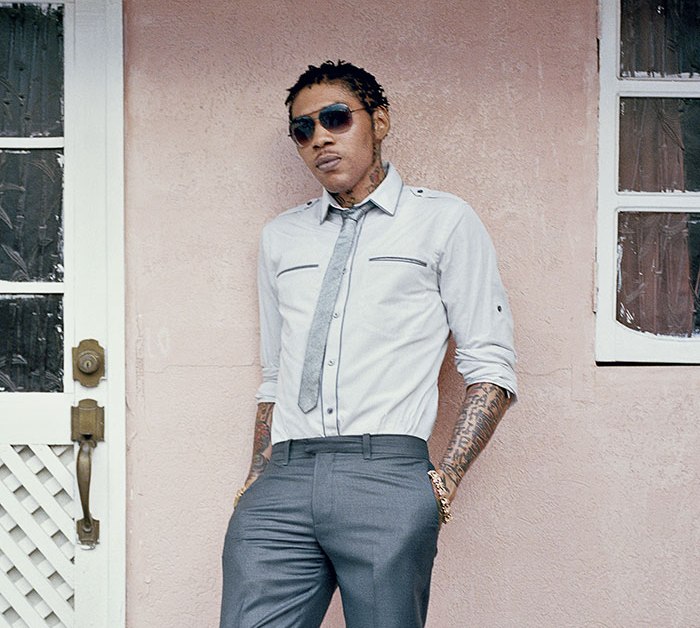 Certainly, with such a strong entry into the Reggae Charts, the CD will be one of Dancehall's hottest sellers in history. However, another executive at Whilrwind Records admits that they have not scratched the surface of their marketing as this CD is geared for mainstream charts globally. Whirlwind Records believes that the world is curious about the "real" Jamaica and the CD Voice of the Jamaican Ghetto tells that story narrated in song by its greatest story teller in recent years – Vybz Kartel.
The CD also uniquely has commentary on each song by one of Jamaica's most learned scholars immaculately placed in short interludes in between songs. With that CD having so much to offer, look for Voice of the Jamaican Ghetto to climb the mainstream charts very soon.