North Carolina rapper DaBaby claims that he lost a lot of deals and endorsements at the height of his homophobic comments at Rolling Loud in 2021, but he's taking the time to reflect on his mistakes.
DaBaby was at the height of his career in 2021, and many big stages did not skip over him, but the rapper's downfall began slowly with him publicly humiliating his baby mother, DaniLeigh, while kicking her and his daughter out of his home months before, and at Rolling Loud when he made incorrect remarks about people living with HIV/Aids and about the LGBTQ community.
While speaking with Shannon Sharpe, the rapper was asked about what he would change in his career, and he responded that he would not have gone to Rolling Loud and declined the performance.
The rapper joked that he would have said the plane broke down before he changed his tone and seemed to share his regrets for the incident.
"You live and you learn," he said, adding that he lost more than $100 million in earnings as he was canceled for shows and events, and concerts had to be canceled because tickets were not selling.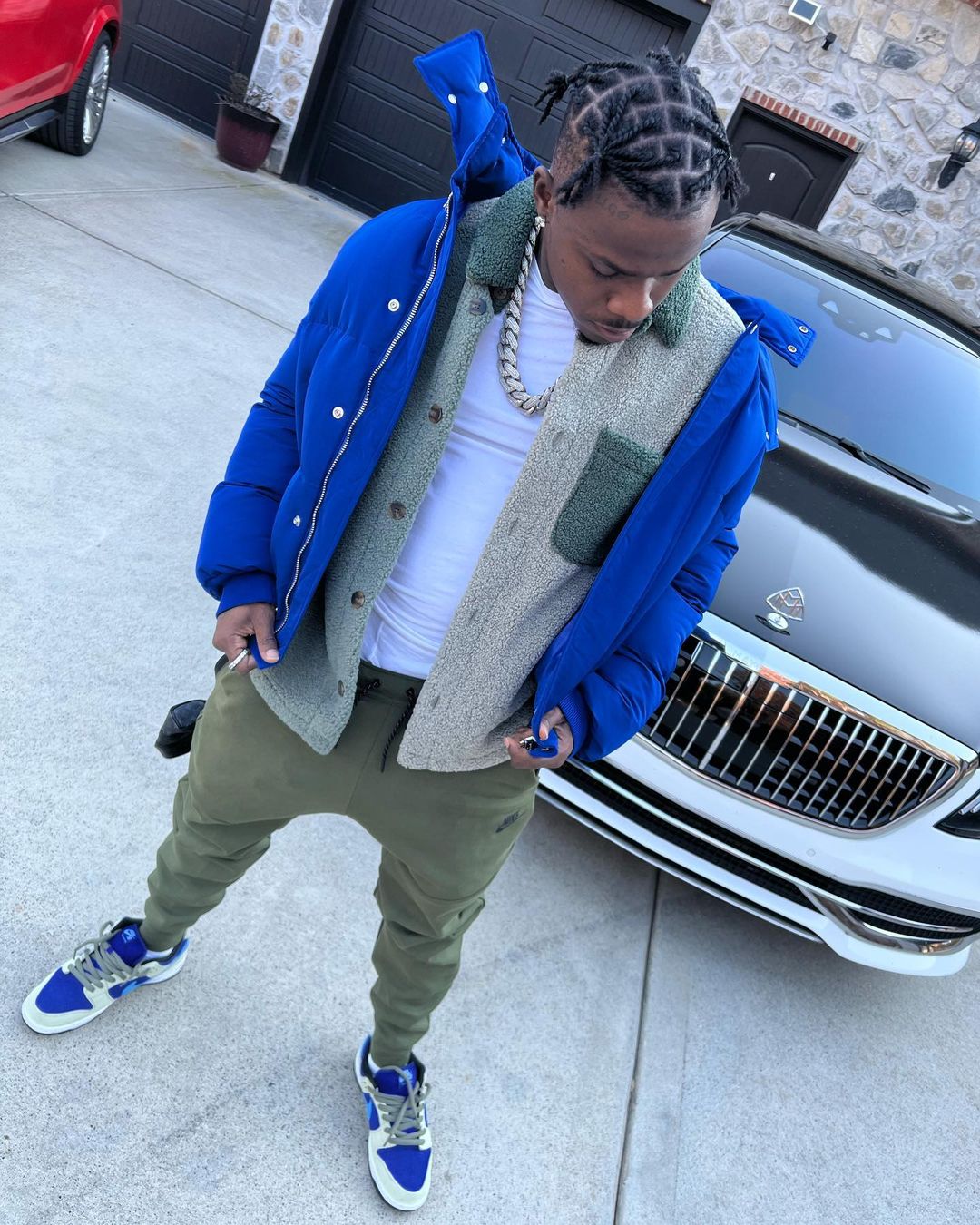 The rapper, however, said his career being cancelled might have been a blessing in disguise.
"It [losses] had to go up, that happened two years ago. I promise you it's all good, you know [in] hindsight, a lot of the points I was touching on like the way that parked me and kept me from taking off running and utilize my hustle to just distract myself to keep my mind and my spirit and my body occupied, who is to say where I would be mentally and spiritually?" he asked.
DaBaby continued, "Had I not been forced to sit my a$$ down and self-reflect cause I still didn't sit down even when it took place, I'm fighting I'm fighting it…'nah that ain't what is'… it took for God to [say] sit yo a$$ down…it took that for me to get to a point ok where I'm comfortable within my situation and the results that I got and now let me explore what took place to get me here and ok now let me explore what shape me into the person that I am to even put me in this situation and cause me to go about the situation the way I went about it."
DaBaby said he has been writing more and reflecting on himself and his mistakes and even examining his background and upbringing and how it shapes him as a person.
"I got the knowledge of how to do better with these situations and do better with these emotions and traumatic experiences of what have you- pain and trauma and move forward in a much healthier and better manner," he said.
The "Rockstar" rapper said he can now admit that he was not happy as a person before the incident despite having money and fame, but now his mindset has changed, and he is fine not being like that again.
It's the first time the rapper appears to have wholeheartedly agreed that this is the first time he was genuine about the situation as he referred to his past apologies as him not meaning it.
"I don't regret anything that I done been through and it feels good to say that and really mean it…It's like 'Boy I wish I had …$200 million, y'all robbed me', I don't feel like that. I really feel like that's a blessing in my life and I just came to that realization and in the past two weeks I feel like I needed this season I had to endure and that will make me way more happier as a person and much more of a man for the remainder of my life," he said.
DaBaby is now looking to get his career back on track to the heights he were prior to the 2021 incident.