Joe Budden says he's scared of what to expect from Drake's upcoming album For All the Dogs after hearing the rapper's new freestyle.
On a recent episode of his podcast, controversial hip-hop critic Joe Budden became rather candid about his expectations of Drizzy's impending body of work. While discussing Travis Scott's new album Utopia, which features Drake on the shot-firing track "Meltdown," Budden digressed for a moment to shout out Drake's recent freestyle with Central Cee. However, he explicitly declared that he hopes the new album is nothing like it.
Budden is looking forward to Drake's new studio album For All the Dogs as it shall serve as the Toronto rapper's fifth full-length effort in five years. However, Budden was reportedly "frightened" by Drake's style on the On the Radar freestyle and claims the "Calypso rapping sh*t" style we hear on projects like Honestly, Nevermind is not what he is looking to hear right now.
"That Central Cee freestyle has frightened me and scared the living sh*t out of me," Budden revealed. "That freestyle scared the living sh*t out of me as to what to expect from Drake's next project."
"I don't wanna hear none of that Calypso rapping sh*t," he continued. "No disrespect, I know Central Cee is him over there [in the U.K.], and he smoked that. They both killed it. I don't wanna hear none of that shit on the next Drake project; I wanna hear this."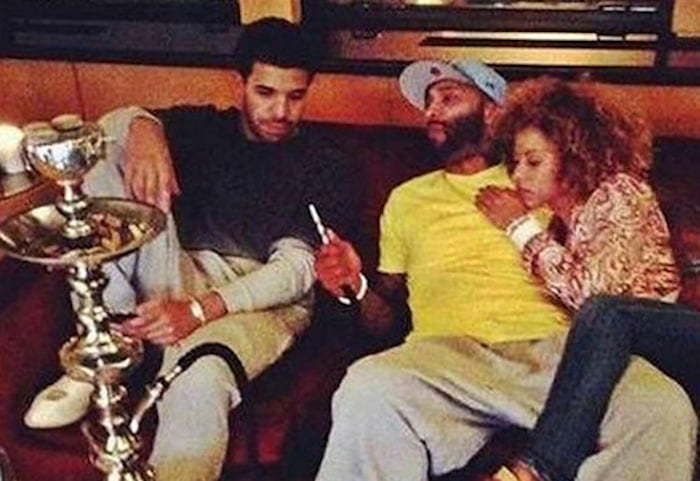 Joe Budden also shared his views on Travis Scott's Utopia track "Meltdown," where Drake took shots at Pusha T and even Pharrell.
"I had a thought when it was released that he purchased all that Pharrell jewelry," he explained. "But I didn't wanna share it in fear of sounding like the nutcase again, but that was weird to me … because of his beef with Push. So I don't think you're just buying Pharrell's jewelry and putting it on because it was so iconic, I never felt like that."
Budden continued, "Titled the sh*t 'Meltdown?' I bought your sh*t, I melted it down, and then go to Starlets? You can't even hit him no more. You can't even do nothing to him no more. He beat the video game." The former hip-hop artist went on to liken Drake's sinister verse to the rapper's "championship parade."
The OVO leader promised fans a return of the "old Drake" on the opening night of his It's All a Blur Tour in Chicago. "I look around at all these faces. I know it's summertime, I gotta give you sh*t!" Drizzy told the crowd. "I don't know about these guys that go away for three, four, five years and wanna chill out and all that shit. That's not me."
He continued, "With that being said, I got an album coming out soon for y'all. It's called 'For All the Dogs.' I always hear people talking about, 'Damn, we miss that old Drake…. I understand what you mean. You need more music so that you can, you know, feel good about your new lover, shit on your exes, get fly, get drunk, show love to your family, show love to your friends."
The Toronto rapper first announced the new project in July during his show at Madison Square Garden, where he told fans his new album drops "in two weeks or some sh*t." Though everyone later suspected that "Meltdown" was an introduction of what is to come on the new album, Joe Budden's take does plant some doubt. However, is it even Drizzy if he's not sending shots?