Buju Banton showcases his two platinum plaques for his contribution to DJ Khaled's albums.
The reggae/dancehall legend and DJ Khaled have been friends for years, and for almost every project that the We The Best Music Group chief release, he calls on the Gargamel for his contribution. On Saturday, Buju Banton shares a photo of himself posing beside his two platinum plaques for his work on the albums Khaled Khaled and Father of Asahd.
"We strive we labour we endure we persevere @djkhaled thanks to you and the team for recognizing our contribution to this great body of work more progress," Buju wrote. DJ Khaled dropped into the comments and wrote, "Love brother thank you for blessing us. Love forever! Bless."
Several other artists shared their approval of Buju Banton's post, including collaborators Bounty Killer and Gramps Morgan. "Congratulations bro These Streets Knows Your Name," Killer wrote while Gramps said, "Blessings give thanks [DJ Khaled]."
Buju Banton's post comes weeks after reggae/dancehall legend Sizzla Kalonji shared videos of himself burning DJ Khaled plaques saying that the platinum-selling producer disrespected Jamaica. Since the videos went viral, there have been speculations on why Sizzla burned the plaques, but the artist himself has not elaborated further on his decision.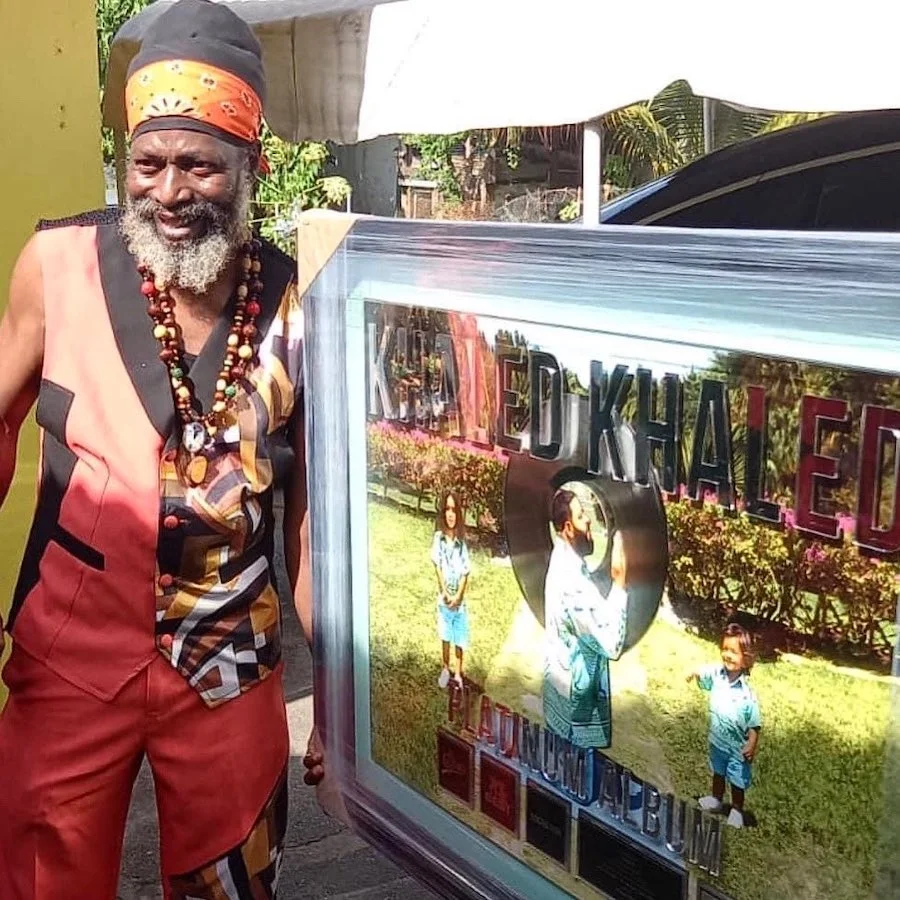 Sources say Sizzla might've been upset because DJ Khaled put vocals of a female LGBTQ+ singer on a song with Sizzla. The Jamaican singer has not responded to the claims and has not said anything further on the matter. DJ Khaled has also not addressed the plaque burning.
Capleton also showcased his plaque from DJ Khaled in the aftermath of the Sizzla burning videos.
Buju Banton linked up with Capleton and Bounty Killer on the single "Where You Come From," featured on the album, Khaled Khaled, released on April 30, 2021. Banton is also featured on the 2019 album, Father Of Asahd, on the single "Holy Mountain," which also features 070 Shake, Sizzla, and Mavado.