Shenseea quickly shifted from twerking to mommy mode when she spotted her son coming.
If you are a fan of dancehall artiste Shenseea, chances are you are also a big fan of her "heart," better known as her son, Rajeiro. It could be said that apart from her man-ager Romeich, Raj is the only other male persona Shenseea is usually seen around. Sadly, that means that as a mom, there is little time for her to get busy, even if it's just by herself.
A now-viral clip has been making its way around social media, which shows Shenseea being caught lacking by her son as she attempted to get sexy to sounds of Vybz Kartel, Afro B, and Dre Skull via their 2019 track "Shape Nice." Sadly, a few seconds into her routine, a pajama-wearing Raj entered through the opened door. The toddlers could be seen mouthing the question "What you doing?," as Shenseea scampered for the camera and the device playing the song she was dancing to.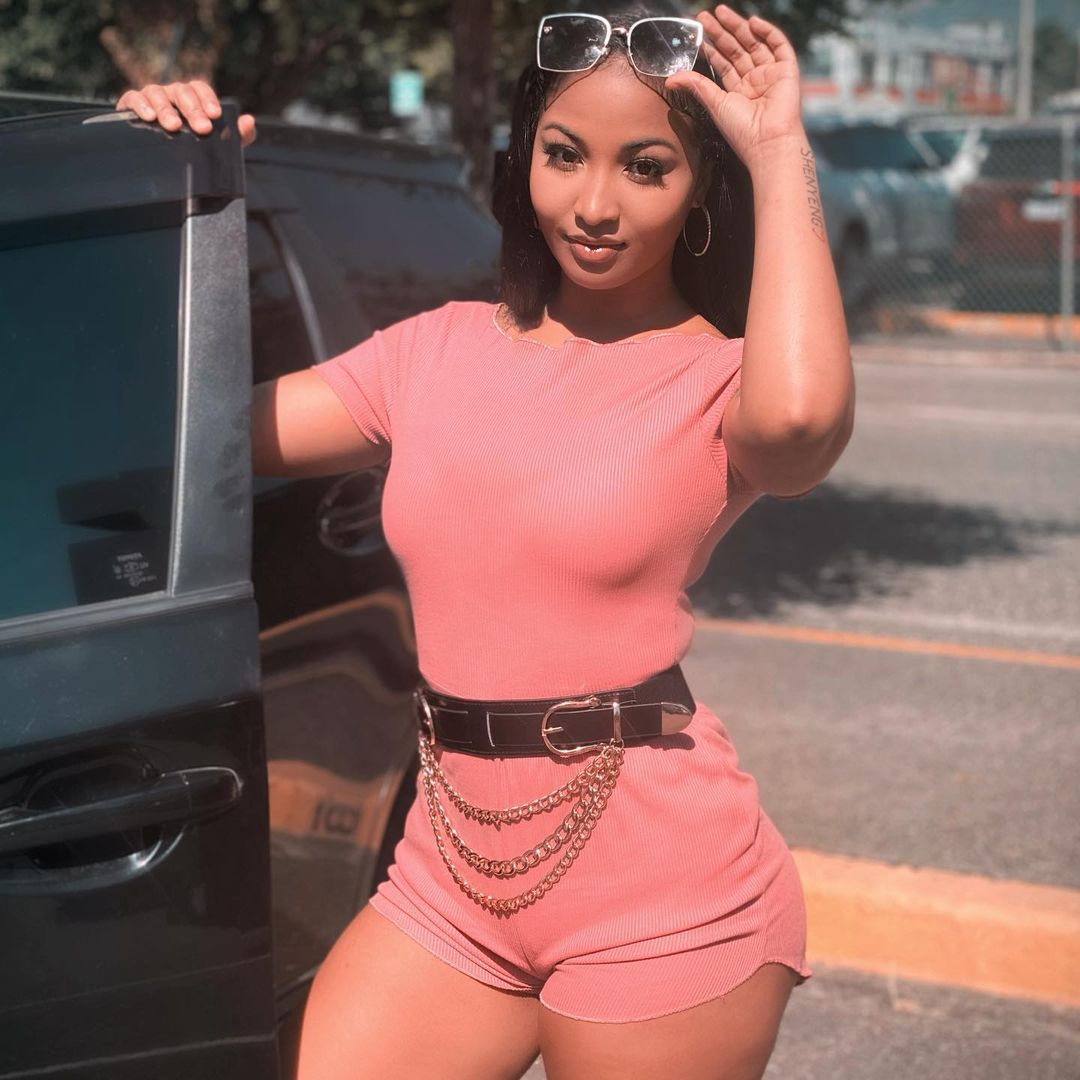 The situation feels pretty similar to the one that American rapper Cardi B found herself in when she was forced to pause her twerking session to the explicit version of her song "WAP," after her daughter Kulture entered the room.
The similarity and timing of Shenseea's situation to that of the rapper has forced many to conclude that Shen's entire skit was staged. It's pretty hard to fake the facial expression the dancehall deejay gave after her son stepped in, which has led to many persons labeling it as genuine. You can check out the hilarious clip below and draw your own conclusions.