Baby Aeko and Chris Brown look just alike in new side-by-side photos shared by the singer.
Chris Brown is taking his role in fatherhood in full force. Breezy first entered the neighborhood 5 years ago when his daughter Royalty was born to him and his ex, Nia Guzman. Roro is now a big sister as Chris welcomed a son last month. For months (9 in fact!), fans of the "Out of Your Mind" singer had wondered whether he was expecting another little one with his on-again-off-again girlfriend, Ammika Harris. Clues were few and far between, but they did include tidbits like Breezy referring to the model as his "BM," which stands for "Baby Mama." On the post of their side-by-side photo, Chris Brown wrote, "He just stole my whole face … AEKO on the left, BREEZY on the right."
On November 20th, the good news was confirmed. In a cryptic post on Instagram, the 30-year-old shared a picture of himself with the digits 11-20-2019 as the caption. The numbers seemed to signify the date that his son had entered the world. The post was followed up with another picture that included the word "born."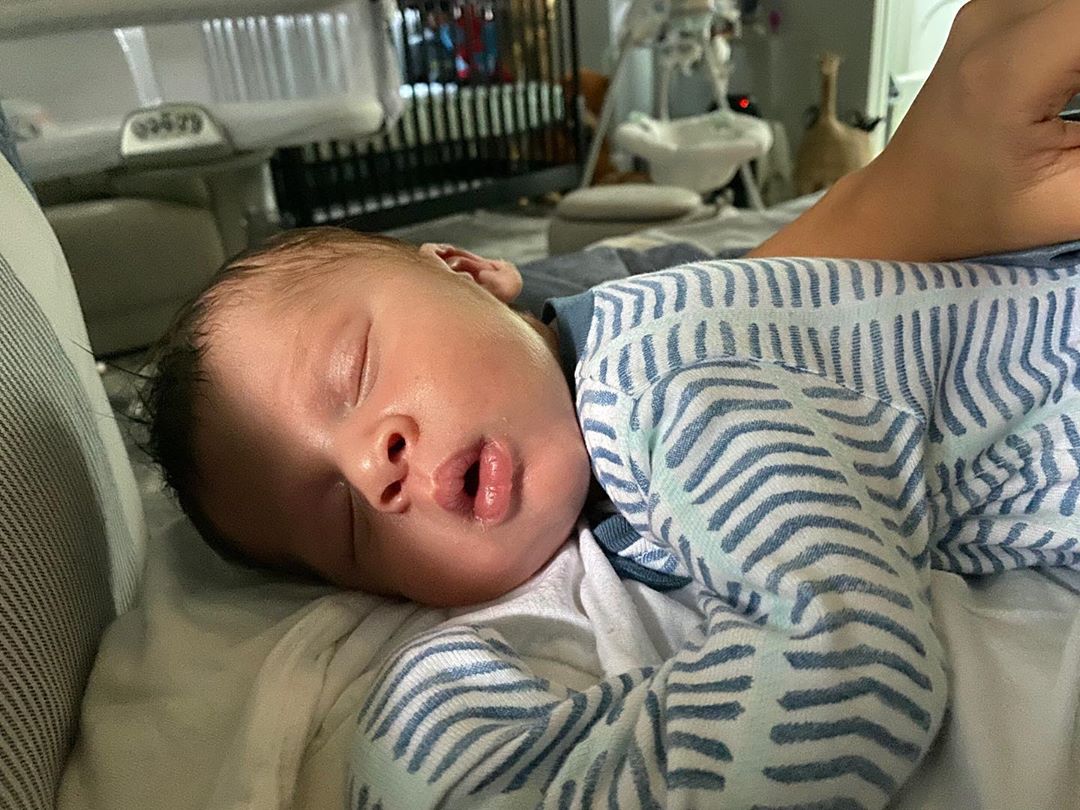 The first official photograph of the newborn graced our screens just this week when Chris shared his name with the world: Aeko Catori Brown. Aeko is a Japanese name pronounced as "echo," which means "rare," and Catori is from Ammika's Cherokee root's meaning "spirit."
Although we only got a glimpse at Aiko's foot in the sweet black-and-white image, Papa Chris has decided to grace us with a better look at his pride and joy.
Sharing intimate photographs taken alongside Ammika Harris in the delivery room, Chris gives insight into the feeling of love and support around Aeko's arrival into the world. One, in particular, has mom lying beside her newborn, cradling his face as she meets him for the first time. Chris also shared a snap of the 3-week only sleeping peacefully.
The Grammy Award winner is very much in a broody mood of late as yesterday he posted a picture of Ammika in all her pregnancy glory. The photoshoot included the baby mama adorned in black leather and blue lace in anticipation of her new baby boy.