NBA YoungBoy got outed for sliding in the DM of NBA player Kyle Kuzma's girlfriend.
Baton Rouge rapper NBA YoungBoy is quickly building a reputation as Mr. Steal Your Girl. Last month, Urban Islandz that YoungBoy is now dating Kodak Black's ex-girlfriend. Now he has his eyes set on snatching Kyle Kuzma's girlfriend, Nicole. The pair have never confirmed their relationship, but the source who leaked the DM messages to The Shade Room revealed it in their notes. The "Lonely Child" rapper was pretty upfront from the get-go about his intentions.
The female responded, saying, "I don't just f**k anyone, I'm a relationship type girl." YoungBoy allegedly responded, saying, "Cool and I ain't just anyone better do ya research on me." He later told her to have fun dating lame athletes without calling any names.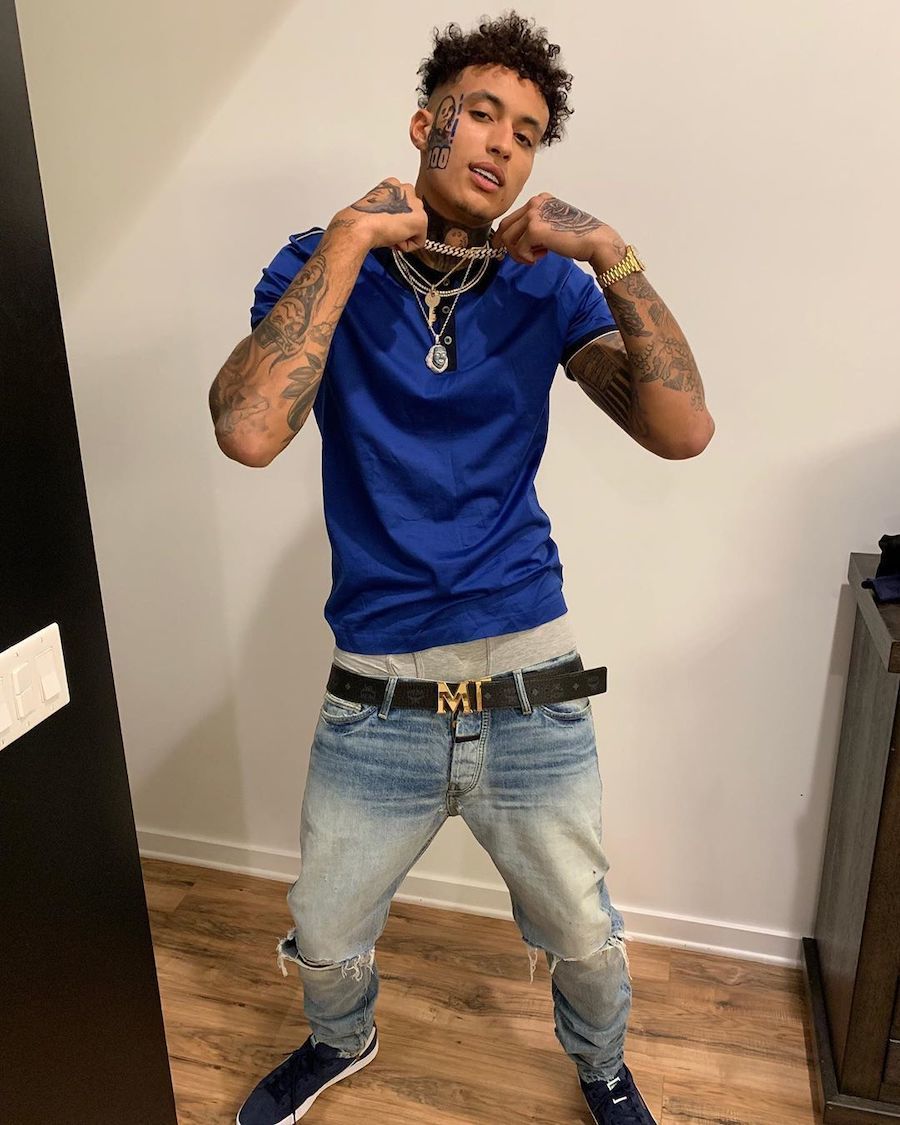 Apparently, NBA YoungBoy wasn't too pleased when she turned him down and then threatened to get her kicked out of the clubs or any parties where the two might cross paths. She clapped back, saying she will shut the whole party down if that happens. The back-and-forth between the two of them is quite entertaining; you're going to wish it was longer.
Now the burning question, which other female got NBA YoungBoy sliding in their DMs. His new girlfriend isn't going to be too happy about this, but perhaps she is quite content with his movements in these streets. He also has an on-again-off-again relationship with Floyd Mayweather's daughter Yaya Mayweather. YoungBoy is currently serving a year on house arrest following his release from jail back in August this year. It will be next year's summer before he is able to travel the country and perform for his fans. In the meantime, the Louisiana rapper is busy dropping new music. His latest album, AI YoungBoy 2, has been getting great reviews.