Nicki Minaj is finally getting the recognition she deserves as she gets honored by Billboard at the annual Women In Music event.
Nicki Minaj, aka the GOAT, has fought long and hard to be considered as a serious heavyweight in the rap industry. She has broken down many barriers and opened the doors for female rappers to be noticed in a male-dominated career. Always on the defense, Minaj has had to prove herself time and time again. She is widely criticized for her talent as she gets blasted regularly for her lyrics and style. Critics continue to claim that she doesn't write her own lyrics, and she has been accused of ripping off Lil Kim, which started quite the feud. Nicki has since moved on to feuding with Remy Ma and Cardi B, and the latter is still on-going.
Recently, it seemed that things came to an end for Nicki as she announced her retirement from the rap game to focus on starting a family with her husband Kenneth Petty. Her distraught fans pleaded with her to reconsider her retirement. Since then, she has thankfully continued to make music and has also tied the knot with Petty. With the release of a new single, "Fendi," alongside PnB Rock and Murda Beatz, Nicki Minaj also dropped a collaborative collection with Fendi titled Fendi Prints On x Nicki Minaj, and it has been blowing up further cementing her status as an icon in the game.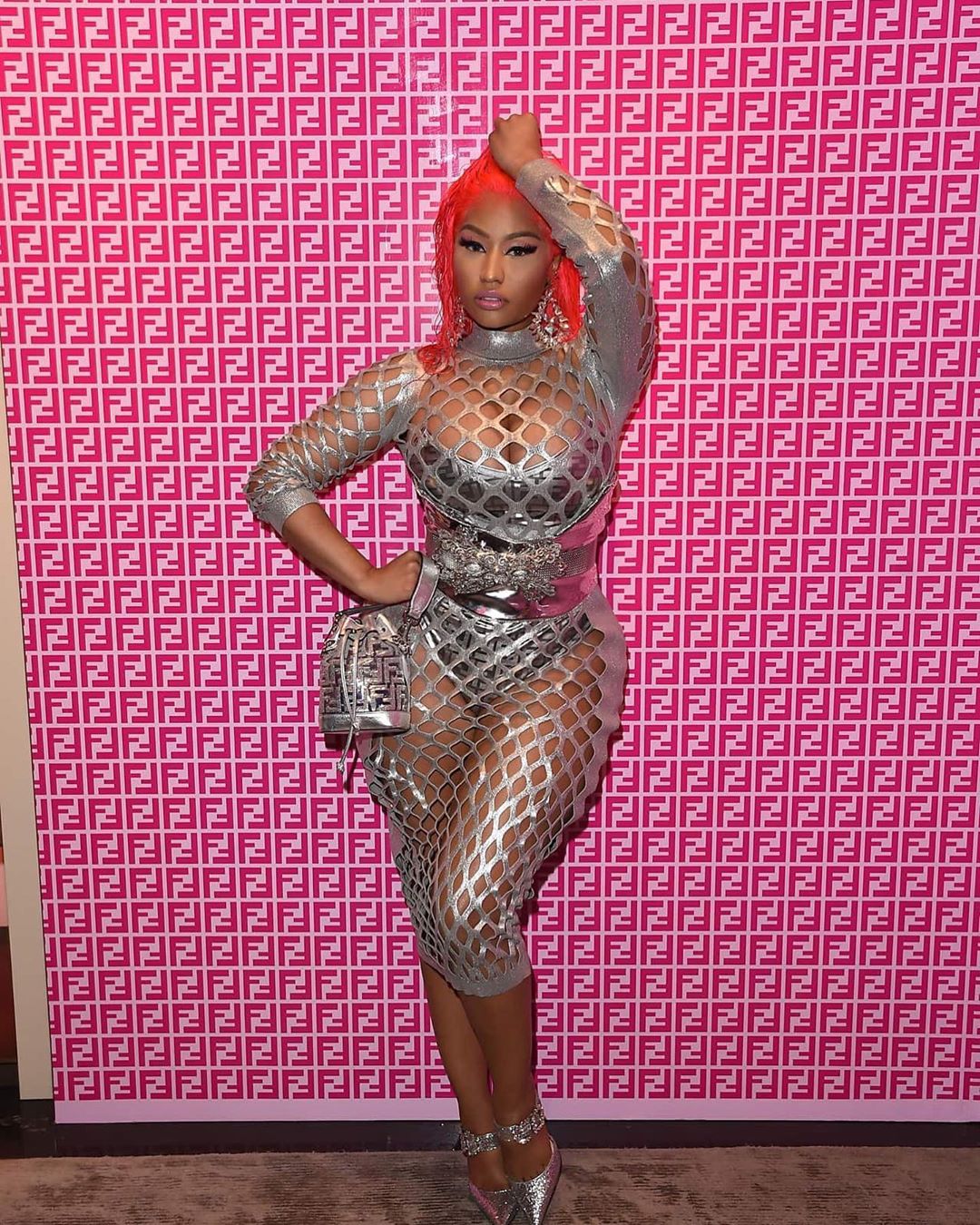 Now, Nicki Minaj can officially boast that she has changed the game as she gets rewarded for being an innovator of her craft. Billboard recently announced its 14th Annual Women in Music event, presented by YouTube Music, which will be taking place on December 12 in Los Angeles. The highlight of the event will be Nicki Minaj receiving the Game Changers Award for her contribution to music. She is being recognized as one of the first rappers to infuse genres such as pop and hip-hop as she travels the world headlining shows. She is also being praised for being a role model for today's new generation of aspiring female rappers.
The "Megatron" rapper receives this prestigious award only one year after she became the first woman to chart on the Billboard Hot 100 List one hundred times throughout the entirety of her four-studio album career. Billboard's Editorial Director, Hannah Karpin, stated in a press release, "Billboard's Women in Music is an annual opportunity for us to celebrate influential women from across the industry who are impacting both business and culture. We're thrilled to highlight another diverse group of women this year who've pushed limits, broken boundaries and defined the decade."
Other notable honorees include Roc Nation's COO Desiree Perez, who will be receiving the 2019 Executive of the Year Award. Singer Alanis Morisette will be presented with the Icon Award, and Brandi Carlie will be given the annual Trailblazer Award.
The 14th annual Women in Music Event and Red Carpet Pre-show will stream live on YouTube/Billboard beginning 6 pm PT/9 pm ET on December 12 at the Hollywood Palladium.
Nicki's fans have been showering her with praises on social media. It is truly well-deserved and long overdue. Congrats to the Queen, the real game changer!