Nicki Minaj claims she is walking away from the music biz.
Nicki Minaj tweeted Thursday afternoon that she is retiring to start a family just weeks after she announced she was working on a new album with an exclusive executive producer. It's hard to say what drove the Queen Barb to decide to call it quits, but she has been hinting at wanting to get married to her current boyfriend Kenneth Petty for quite some time.
"I've decided to retire & have my family," the "Pink Print" MC wrote. "I know you guys are happy now. To my fans, keep reppin me, do it til da death of me, in the box- cuz ain't nobody checkin me. Love you for LIFE." The 'you guys' she may have been referring to is the members of the "Nicki hate train" that she feels has turned her into a bad guy, a stance she has made on her platform Queen radio as well as in recent music.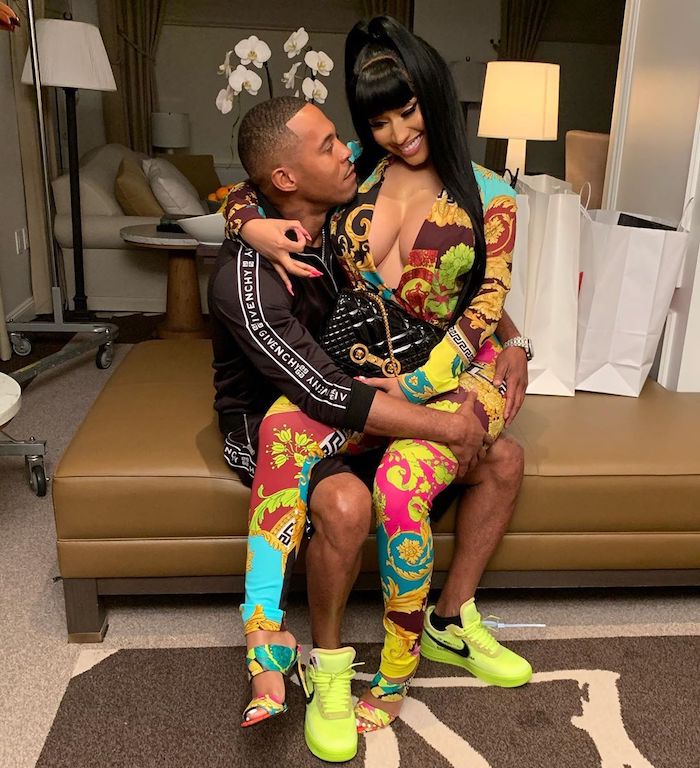 The announcement comes a day after the rapper blasted a blogger and "hip hop heads" for claiming she never gets personal in her music. Nicki has been in constant defense mode for the last year, entering public feuds with other rappers like Cardi B and Rick Ross, and media personalities like Joe Budden and Charlemagne Tha God and DJ Envy of the Breakfast club. She has even exchanged shots with her exes Safaree and Meek Mill.
Although it seemed like she was attempting to turn a positive leaf by embracing up and coming female artists like Megan Thee Stallion and Lizzo, it may be that all the drama pushed the 36-year-old to pump the breaks. Rapper claim retirement often and some like Jay-Z end up returning to the scene to drop new music. Others like Joe Budden pivot their careers and focus on other outlets. Only time will tell what the future holds for Nicki Minaj.
I've decided to retire & have my family. I know you guys are happy now. To my fans, keep reppin me, do it til da death of me, ? in the box- cuz ain't nobody checkin me. ? Love you for LIFE ????

— Mrs. Petty (@NICKIMINAJ) September 5, 2019