It appears that Gucci Mane's antics turned Angela Yee into a complete savage.
Gucci Mane and Angela Yee have been going at it for a while now following his claims that The Breakfast Club denied his interview requests because Angela is embarrassed that he called her out for flirting with him. Though relentless fans have since uncovered receipts of the two engaged in both flirtatious and defensive banter, Angela Yee continues to deny any claims that she ever had any interest in the Atlanta rapper. According to Gucci, Angela is just a hater, and he no longer thinks the situation is a big deal as he is a happily married man.
During a recent interview with Complex, the rapper outlined that "She was just embarrassed. Don't nobody want to be embarrassed. Nobody wants to feel humiliated, so I understand." Ouch. No wonder Angela decided to talk to paparazzi cameras herself to clear the air. In a short clip that is being shared online, Angela explained to the Shaderoom that what is most important to her is that the rapper isn't claiming that anything happened between them.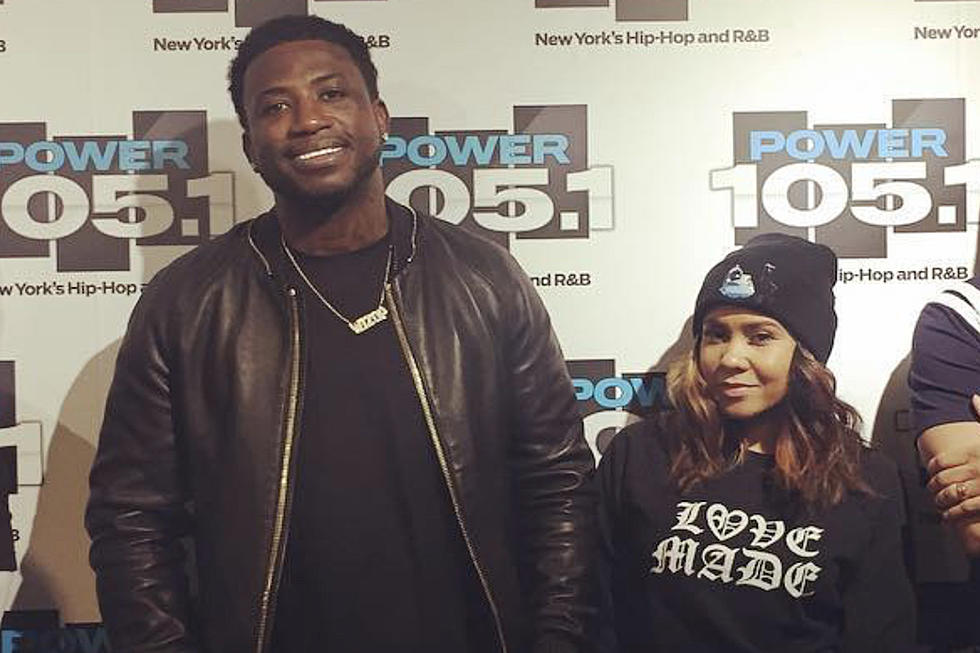 "As long as he's not saying that we actually did anything I'm fine. You can say anything else you want, you can say I sent you a thousand text messages in 2009. As long as you know nothing happened. That's the main thing," Yee said. Should this be taken as an admission of guilt to the rest of the story? Or is she really not perturbed by alleged false claims against her if she does not deem them that serious?
Well, Angela went on to throw shade at Gucci Mane in her response. "I think people who know me, know me well enough to know like I never would – no. Just Google what he looked like in 2009, and you'll see what I'm walking about." Again, ouch. It sounds like this little spat might go on for some time. We'll keep our ears close to the ground to see how this story further develops.