Gucci Mane said he isn't sweating his Breakfast Club ban, and Anglea Yee is simply a hater.
Atlanta Trap Gawd Gucci Mane, aka La Flare, has managed to stay out of trouble and controversy since his release from prison in 2016. Yet even after successfully undertaking one of the best rebrands in hip-hop, he still managed to find himself banned from Power 105.1's the Breakfast Club, or so he claims. Gucci called out the morning show earlier this month, alleging that his interview requests are continuously denied because he once called out host Angela Yee for flirting with him. The "House Party" rapper even pulled receipts of past interactions between the two, and he and Angela Yee exchanged some harsh words via social media.
Gucci spoke publicly about the incident when he sat down with Complex's Everyday Struggle to promote his new album, Woptober 2, and said that Angela Yee is just a hater. "I don't think I was actually banned. I think they never used the word ban. I think they just declined the interview," the 39-year-old rap legend said. "Every time I would drop a album, they would say we decline the interview or we decline the request or whatever. However the label reach out, [Breakfast Club] would always decline it. It happened so many times that I was like, 'Am I banned from there?'… It's cause they say they don't feel comfortable, they don't trust me."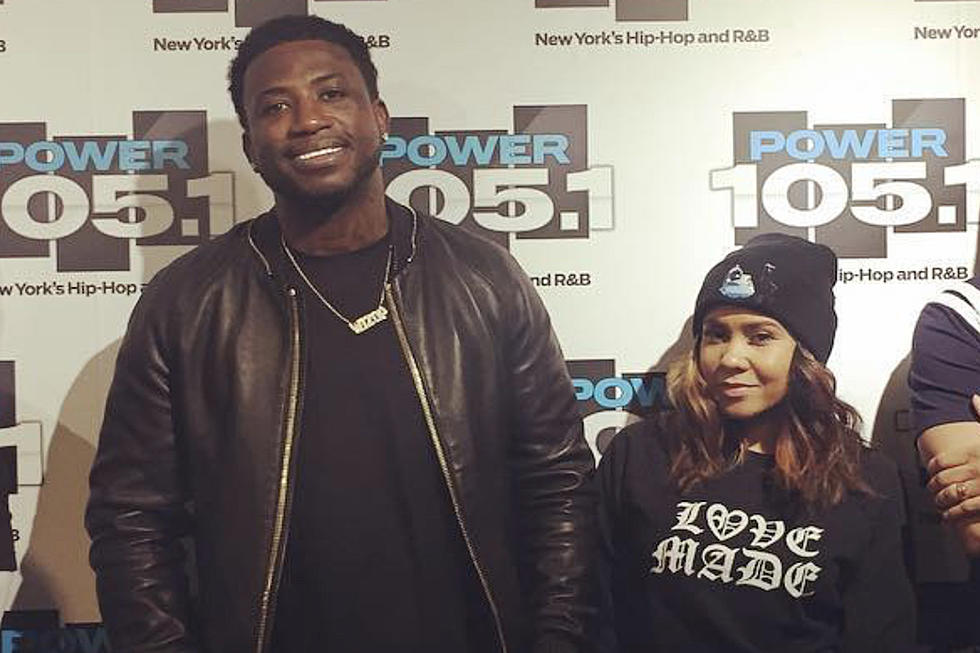 "[Yee] just a hater man," he continued explaining. "That sh*t ain't no big deal man. That sh*t was blown out of proportion." Gucci said the back and forth flirting or not flirting is not a big deal to him anymore and he is a happily married man. The MC married his longtime girlfriend Keyshia Ka'Oir in 2017. "I didn't even know they was declining interviews until they brought it to my attention. They was like 'You know you can't go to the Breakfast Club?' And that's why I posted that like, is this the reason? … I felt like people was having a private conversation about me and it needs to be public. Don't ban me from nobody."
He claims he wasn't upset by the situation, but the new Gucci Cruise 2020 ambassador went as far as to compare his alleged ban to segregation and discrimination. "What this is, segregation? Y'all gone tell me what water fountain to go to? She ain't the program director at the radio station. Can't nobody stop me from going nowhere."
Nonetheless, Gucci claims he will make his way back up to the morning show soon, and he hopes it will all blow over peacefully. "I'll be on the Breakfast Club … It didn't stop nothing, you know," he said. "She was just embarrassed. Don't nobody want to be embarrassed. Nobody wants to be humiliated, so I understand."
You can catch the full interview below.