2 Chainz caught Tekashi 6ix9ine lacking in New York and the result is another viral video.
There is no shortage of comedy when it comes to the hip-hop world's treatment of Tekashi 6ix9ine since his decision to testify against fellow gang members in hopes of reducing his own sentence. Atlanta rapper 2 Chainz, formerly known as Tity Boi, posted an Instagram video of himself encountering 6ix9ine on the streets of New York City, where 6ix9ine is originally from. Only it wasn't 6ix9ine in the flesh that Tity Boi ran into, but a giant inflatable rat.
2 Chainz pointed to the giant rodent saying, "I got breaking news, the boy done got out!" The rapper then laughed at his own joke, as we are all doing a lot lately while the Tekashi snitching memes get increasingly more creative.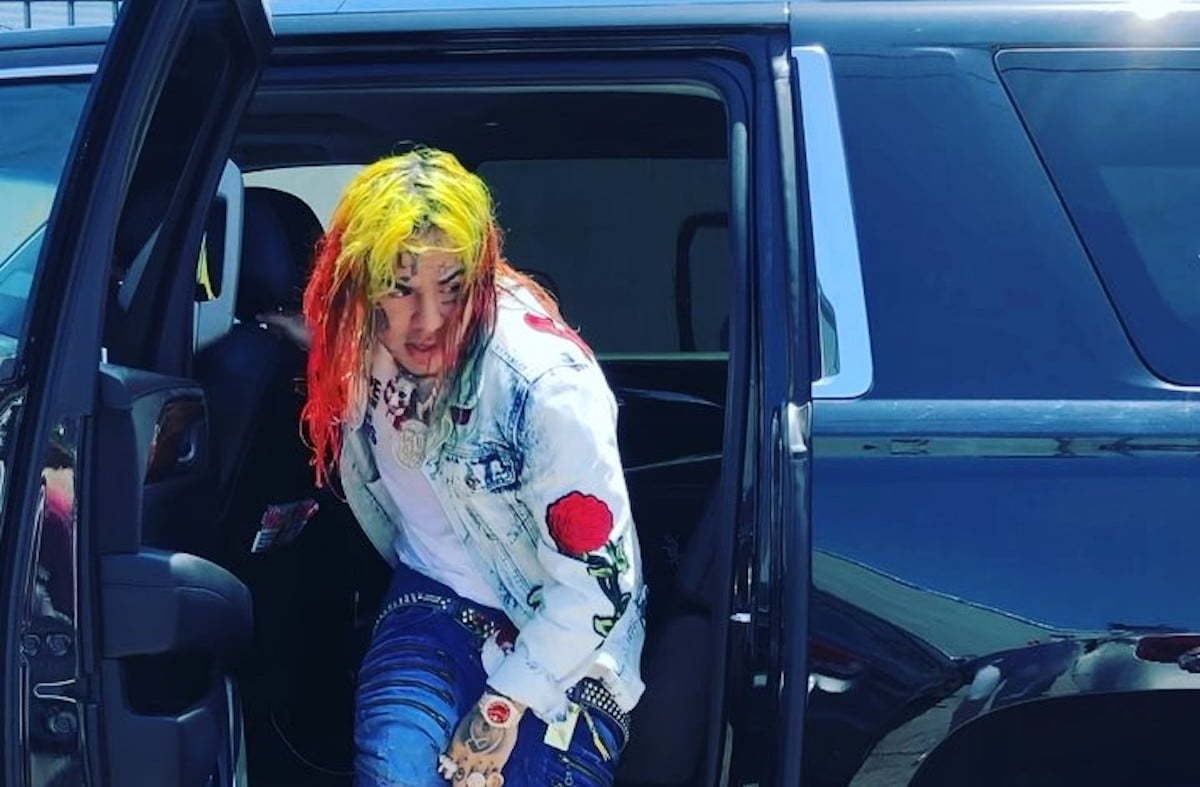 The internet trolls have shown no mercy to Tekashi 6ix9ine over the last few weeks, as the rapper took the stand to testify against his alleged kidnappers. 6ix9ine affiliated himself with the Nine Trey Gangsta Bloods in 2017 in an effort to gain street cred and boost his career, but the young rapper soon found himself in over his head in elicit gang activity and power struggles.
The gang is notoriously rife with conflict among members near the top of the ranks, which ultimately led to 6ix9ine's alleged robbery and kidnapping. Attorneys for the two Nine Trey members standing trial for racketeering charges, however, insist that Tekashi fabricated the entire incident for attention.
Despite being officially labeled as a snitch by gang members and hip-hop artists alike, Tekashi 6ix9ine is reportedly planning to return to rap music and decline police protection once he is released from custody.
It is hard to say if he will have any success in the music industry after such a public downfall, but it seems unlikely that any reputable hip-hop artists will work with him in the future. Meanwhile, check out 2 Chainz's hilarious video below.