Tekashi 6ix9ine may soon learn his fate and possibly put an end to his legal troubles.
Tekashi 6ix9ine has been on the wrong side of a federal investigation that led him to testify against two members of the Nine Tr3y Gangsta Bloods in court last week. His cooperation came as part of a plea deal after he was pinned up in the larger racketeering case that took him and several other gang members down, most of which took guilty pleas. Tekashi revealed on the witness stand that he had hopes of being granted time served, and the "KOODA" rapper could be released from prison as early as 2020.
A verdict could read Thursday, and according to Tekashi's close friend DJ Akademiks, he will be sentenced after the jury comes back with their decision. The New York native, born Daniel Hernandez, faces a minimum sentence of 47 years behind bars. Prosecutors will determine if Tekashi's testimony was enough to reduce his sentence and by how much.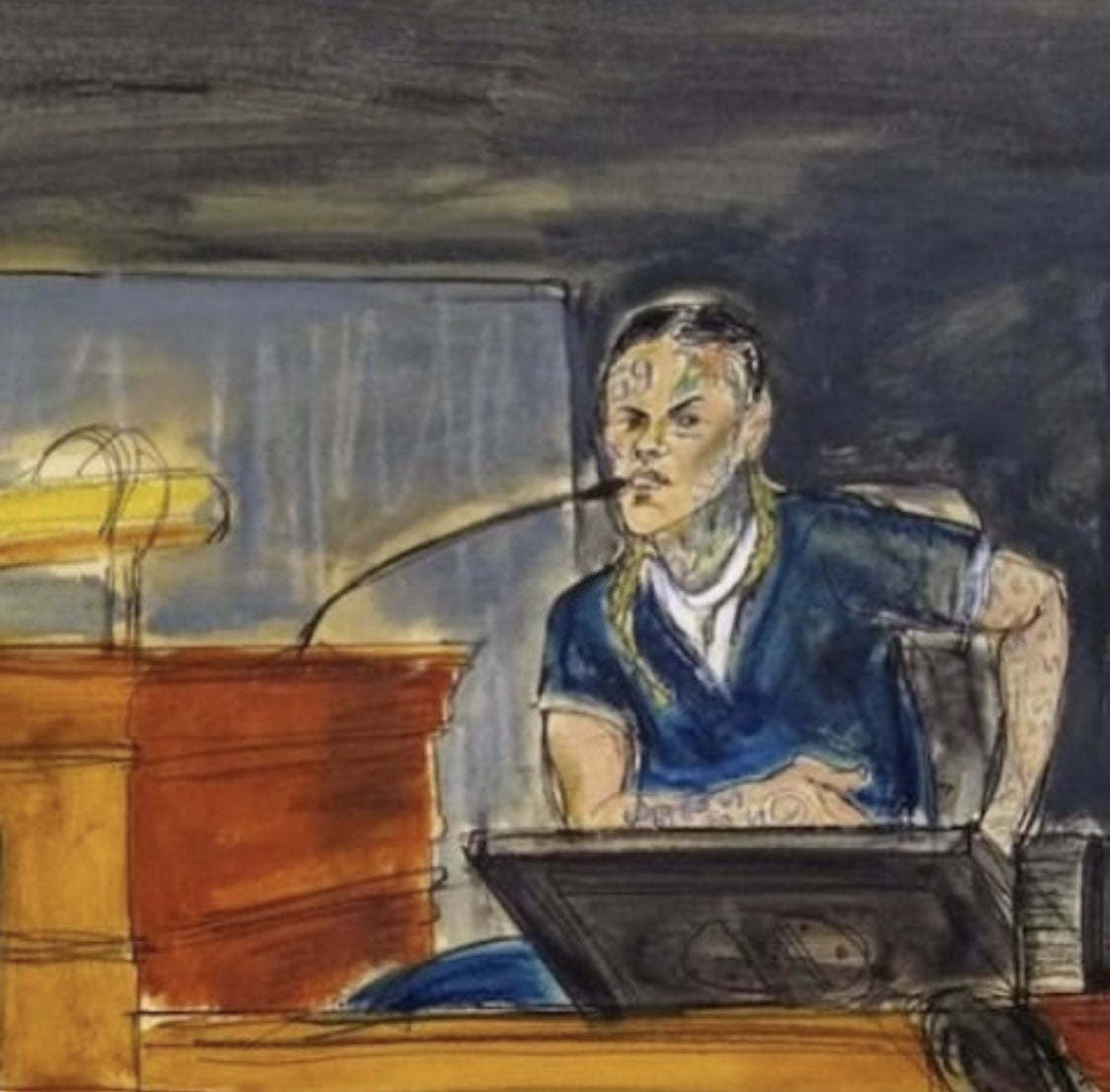 The trial began Sept. 16 for Anthony "Harv" Ellison and Aljermiah "Nuke" Mack who are accused of kidnapping 6ix9ine last year. The kidnapping and was caught on a hidden camera in Tekashi's driver's truck, and the driver revealed he also was a federal informant. After a little over a week's testimony, with tons of video evidence presented, it's no telling with the jury will decide and if Tekashi's snitching will even be worth the backlash he has faced.
If released, it was reported that the rapper will head into witness protection and have to get his distinctive tattoos removed.