Cardi B uses a popular meme to drag Tekashi 6ix9ine for name-dropping her while on the witness stand.
Tekashi 6ix9ine is officially an outcast. Over the past three days, the rapper has been giving critical testimony in the trial of his former Nine Trey Blood gang members. The rapper has been divulging a plethora of information on the gang and has even name-dropped a few rappers. He has previously mentioned Trippie Redd, Casanova and Jim Jones and today he continued by stating that rapper Cardi B is a known Nine Trey Blood gang member.
During his testimony today, the rapper was cross-examined by the defense team, "You knew Cardi B was a Blood?" Mack's attorney Alex Huot asked. To which Tekashi responded, "Correct." The defense continued, "You know Cardi B made music videos with Bloods in the background?" Tekashi responded, "Yes."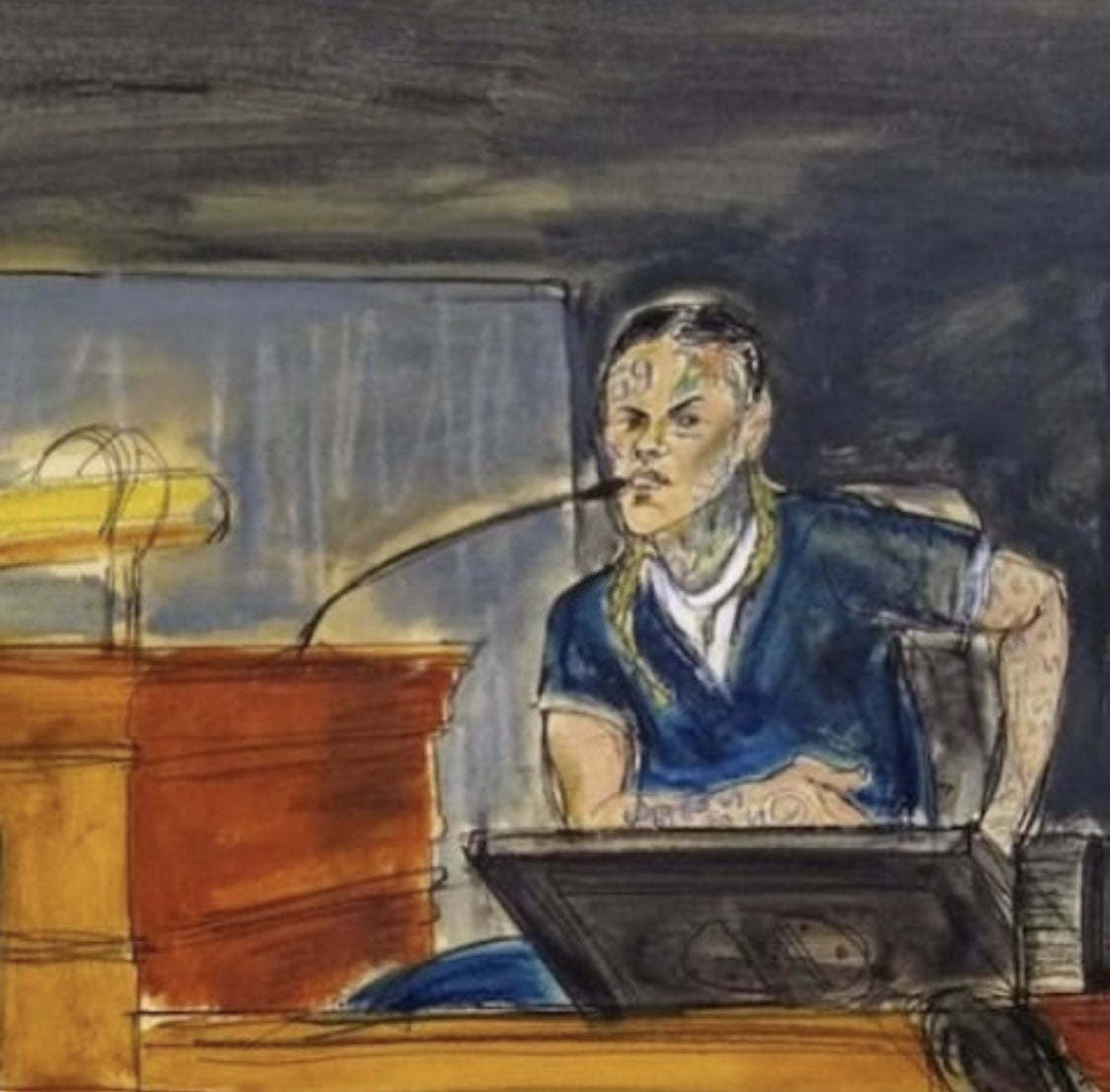 The lawyers then asked the rapper if he was attempting to copy Cardi's blueprint to becoming famous as she is known to use gang members in her videos and showcase her allegiance wearing blood colors. To which he told the court, "I knew who she was. I didn't pay attention."
Fans began going off, wondering if his snitching had no end, no limits. Cardi herself responded to his testimony posting two hilarious memes on her Instagram page. The first meme is of a woman saying, "What? What's going on?" which Cardi captioned, "MOOD" with an eye roll emoji.
The second meme and no doubt the funniest is of actress KeKe Palmer hilariously saying, "I hate to say it, I hope I don't sound ridiculous I don't know who this man is. I mean he could be walking down the street I wouldn't, I wouldn't know a thing. Sorry to this man." In the two hours since it's been posted the meme has over 1.7 million views and has elicited comments from many celebs such as Lil Yachty, Lala, Marsai Martin and KeKe herself.
Fans are now joking that this is the energy 6ix9ine should have had when he took the stand. However, if he did, he most likely would have rotted in prison for the rest of his life.