Tekashi 'Snitch9' discusses his rival gang member Casanova, explaining he wanted to have him killed.
Rapper Tekashi 6ix9ine took the stand today for Day two of his trial. The rapper went into extensive detail on Tuesday regarding the inner workings of the Nine Trey Blood gang, identifying members and giving specific information surrounding their illegal activities which included drug distribution and shootings. Tekashi also name-dropped rapper Trippie Redd to the disbelief of many fans. Now today, he followed that up by also naming New York rapper Casanova stating he wanted him killed.
Tekashi kicks off his testimony stating, "My main dispute with Trippie Redd. He was with another set of Bloods…. So was Casanova."
AUSA Longyear then turned to page 2 of a group chat in his possession and asked Tekashi, "What did you write?" Tekashi responded, "I wrote, Yo we gotta run down Casanova, he came out with a diss song that I took as disrespect."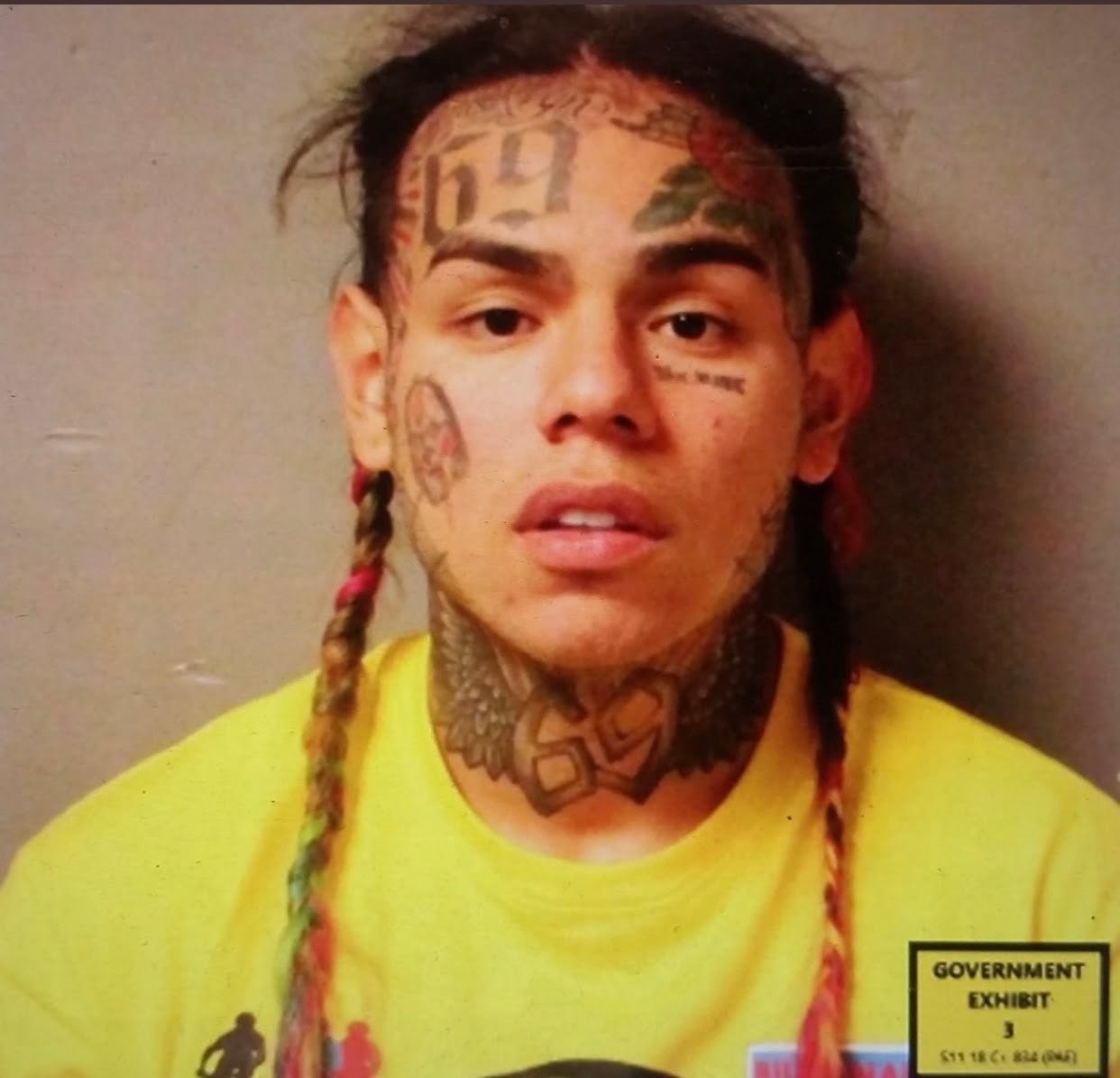 Tekashi then admits to another murder attempt on Trippie Redd, "We went to confront Trippie Redd in Times Square. But Frenchy was there, his protection when in New York City…. Trippie should have checked in with us, Nine Trey. We drive off because there's a lot of police presence."
The rapper also testified about Nine Trey member Coke Boy Mad Max, who is the bodyguard for rapper French Montana. Tekashi then divulged details about what happened between him and Casanova for his performance at the Barclays Center. "Harv told me to stay away from Casanova, he was a b*tch a*s n**ga and a snitch," he states. The rapper then broke to explain the lyrics of his song "Billy" which was directed at Casanova.
He continues, "We're in a tunnel. The doors open and 30 of Casanova's people come rushing at us, 6 or 7 of us. They were trying to get to me but I made my way to the back. Shotti told Fuquan Lovick to pull out the gun and shoot it."
He then added, "We watched the fight from the car. But before that, I got on Instagram and mocked Casanova." The Instagram video was then played for the jury.
Tekashi's trial is set to continue for two weeks during which he will continue to give key testimony against his Nine Trey Blood Gang members. These are some of the excerpts from his testimony.
The guys says, Come to Gates and Garvey. We drive away. There's a garbage truck. We get caught behind it. Shotti cocks the gun. Quote: "These Ns think I'm playin?" He runs toward the car. It goes into reverse. Shotti gets on 1 knee and starts firing off

— Inner City Press (@innercitypress) September 18, 2019
Q: Mr Hernandez, what happened after that shooting?
A: We went back to Kingston. Then later that night I had a performance at the Barclays Center, the Main Event fight. Adrien Broner against some other guy, I don't remember his name

— Inner City Press (@innercitypress) September 18, 2019
Now it turns to the Barclays Center. #6ix9ine "We're in a tunnel. The doors open and 30 of Casanova's people come rushing at us, 6 or 7 of us. They were trying to get to me but I made my way to the back." Shotti told Fuquan Lovick to pull out the gun and shoot it

— Inner City Press (@innercitypress) September 18, 2019