Cardi B is a whole Vybz Kartel stan and Gazanation is ready for the collaboration to drop.
Dancehall deejay Vybz Kartel is known as the king of dancehall, also dubbed by popular DJ Nicco as a dancehall God. Fans have been enjoying and loving his music for years and continue to although he is currently incarcerated for Murder. There is a possibility, however, that the artiste may soon be allowed to legally record music while in prison. Recently he has been posting up a storm on his Instagram page, showcasing videos of his old performances, parties, as well as videos with fans singing and showing love and respect to the legendary Worl'Boss.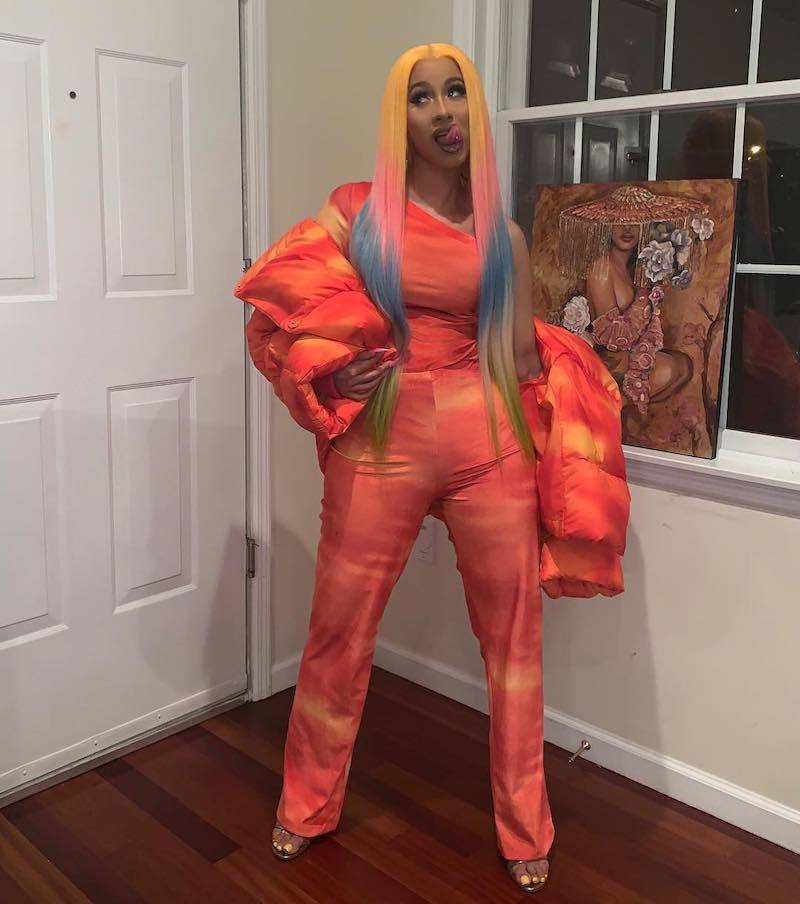 One fan video stood out among the many though, that being the video of "Press" rapper Cardi B. In the video, she and a friend can be seen singing the lyrics to Kartel's "No Games." What is impressive is the fact that she knows the entire song verbatim. She proudly sings all the lyrics for the raw, unedited version, "How you f**key, f**key so? / But you pu**y still tight / How you lucky so? / Mi see u wid all mi father / If mi mother ever buck yuh up, shi f**k yuh up.
She then turns to her friend and asks if he knows the rest of the song. She then continues on dishing out the lyrics, "Yo f**k too much, yo get lame / F**K if yo waan, if a so yo get fame / A no every woman yo can tame / But f**k if yo waan, if a so yo get fame." Vybz Kartel captioned the video, "Tell dem again Bardi! @iamcardib."
This isn't the first time the rapper has been seen delivering the lyrics to one of Vybz Kartel's many hits. She previously posted videos singing to "Fever" in her car and later a video of her dancing to the same song in a club. "Fever" seems to be one of her favorite songs from the Teacha.
She also joined in on the recent debate over the lyrics to "Ramping Shop" after dancehall Queen Spice asked fans in a Twitter poll what they thought the lyrics were, "Did Kartel say c**ky longer than me…. (Nike) or (Nine)." Kartel then clarified on Instagram what the correct lyrics were, "..me c**ky longer dan me #NIKE tell me weh yuh #LIKE yuh wah me drive or yuh wah me ride it like a #BIKE..," he wrote. To which Cardi questioned, "Wait…. not longer than mi knife???" Kartel then responded laughing, "@iamcardib no its Nike"
At this point, Cardi B is a whole Gaza girl and fans are looking to see her collaborate with Kartel on a song. Let's keep our fingers crossed.