DJ Akademiks had an epic meltdown on Twitch about Nicki Minaj.
Akademiks had some words for Nicki Minaj after she called him Joe Budden's sidekick last week in an interview. The Queen Radio host took shots at Joe Budden, Charlamagne, DJ Envy, and DJ Akademiks, accusing the media personalities of spreading false information about her, and purposely fueling the "Nicki hate train."
Nicki Minaj referred to Akademiks, Joe Budden's former Everyday Struggle cohost, as Joe's sidekick and "ex-girlfriend," words that Ak did not appreciate. The Complex host went on a 25-minute-long Youtube rant bashing Nicki, saying her music is flopping and that she can only stay on the charts if she remixes a song that's already hot.
"The best thing you should have did was go up to the Joe Budden show and deal with him because y' all got some personal relationship … leave my name the f*ck on out of it. Because the pettiness will come," he said while promising to attack her future music with negative critiques until it falls off the charts.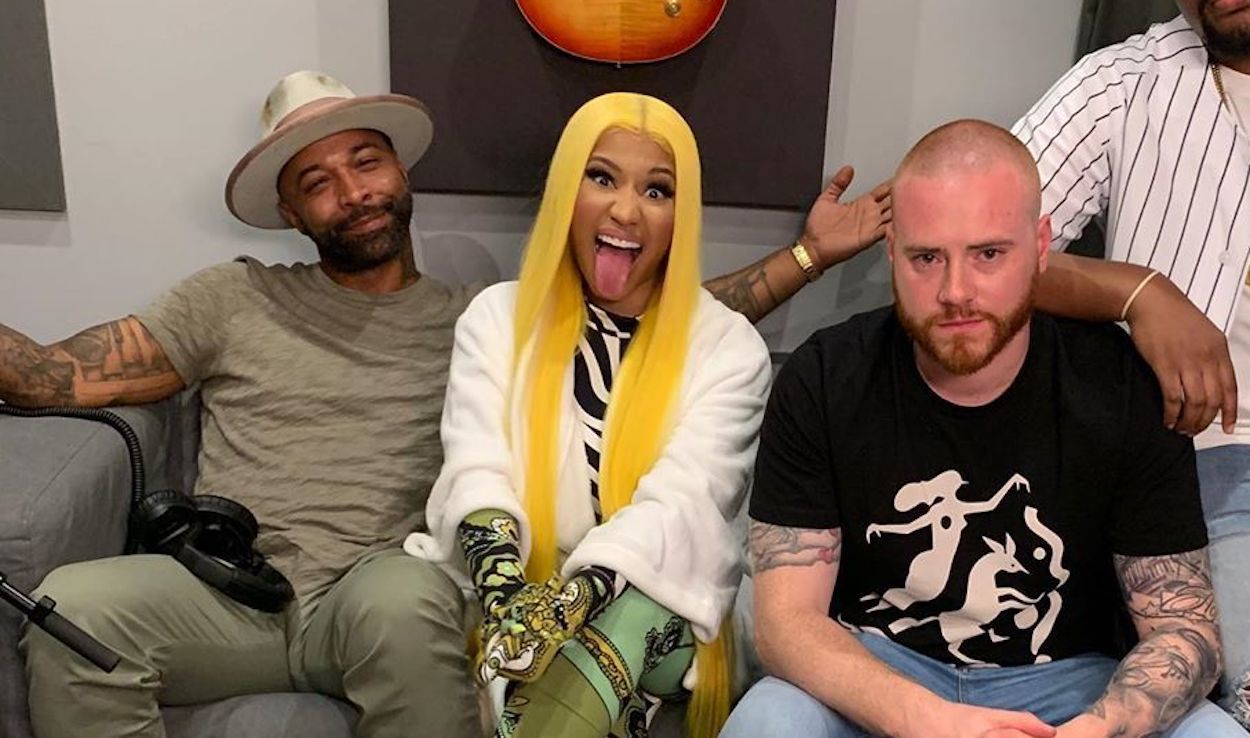 He also accused her of trying to jack his friend Tekashi 6ix9ine's song "FEFE a record that she was featured on last year.
"Let's talk about how you were claiming 6ix9ine's record like it was your mother f*ckin record. And then you wanted him to act like he was in a gang with you. The n*gga couldn't even move his shoulders to a Cardi B song." The rant continued on and on via his Twitch channel as he called latest single Nicki's "Megatron" a "flop" and a "bullsh*t song."
The 28-year-old hip-hop podcaster accused Minaj of being jealous of her rival Cardi B and her success. He said that although she may be the better lyricist, Cardi is making better music.
"When you engage with me now, I have full range to speak about your music failures. And right now you have a lot, Nicki. You're a queen, and you are a legend, but right now, you are drowning."
The Jamaican native, born Livingston Allen, had a lot more to say. You can catch his full rant below.