Konshens admitted that his shirt was a bit "shakey" while responding to some trolling from I-Octane.
Dancehall artiste has been embroiled in controversy recently with fellow artiste I-Octane. This beef started when Octane commented on Konshens' nose ring saying "badman huh bore nose." Konshens proceeded to respond by critiquing the "Uptown" deejay's songs. Konshens claimed all of I-Octane hit songs are all done for men, implying that the deejay had no right to criticize his sexuality.
The saga, however, has taken another twist as Konshens posted clips from his video shoot showing him wearing a feminine looking top. As you would expect I Octane took the opportunity to blast Konshens once more.
I-Octane took to his Instagram, saying Konshens was reading his songs wrong. He claims Konshens misread a particular line in his song "Mi nuh wear man clothes" and took it to mean he should wear women's clothes instead. It's getting a bit laughable really; I would much prefer more music from both artistes.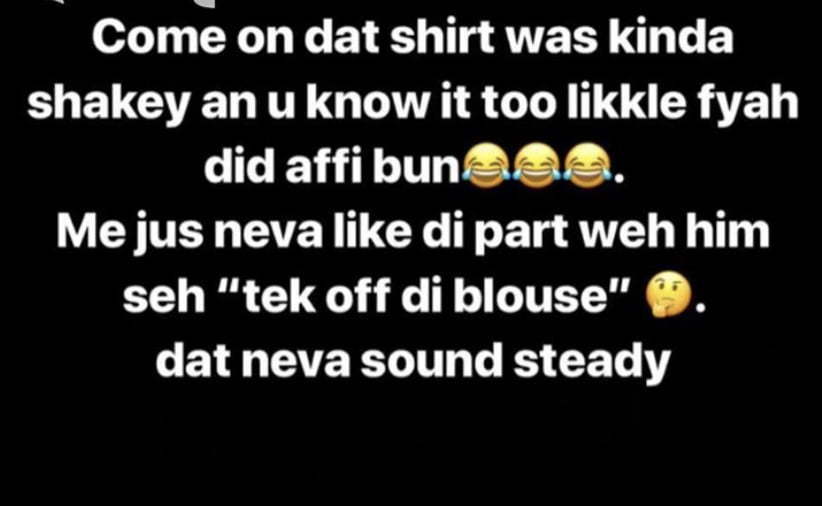 The drama doesn't stop there however, as Konshens took to Instagram to address the matter.
Konshens responded, "Come on dat shirt was kinda shakey an u know it too likkle fyah did haffi bun. Me just never like the part weh him (I-Octane) seh 'tek off di blouse,' dat neva sound steady." Poking fun at himself while making fun of I Octane at the same time. As this bizarre beef drags on all we can wonder is if it will get any stranger/funnier.
I wouldn't be surprised if this makes it's way into music as this is dancehall. Neither of the two is a clash artiste, but one can always expect the unexpected.