I-Octane is roasting Konshens to a crisp on the Gram for seemingly wearing a "woman blouse."
Konshens went viral this weekend for an outfit he wore for an upcoming music video he recently shot in Mexico. While dancehall fans are trolling the Subkonshus deejay in the comments, his arch-nemesis I-Octane took trolling a bit further by posting a video with his commentary. It's no secret that Konshens and Octane have been beefing for some time now even though they recently made an effort to make peace or at least smooth things out.
"Me a drive and pure notification, listen to me now, Konshens… yuh say a pure man song me sing, 'Me no go a my bed go dream bout bwoy' all type a something' me no wear man cloth badman no bore nose,'" I-Octane said.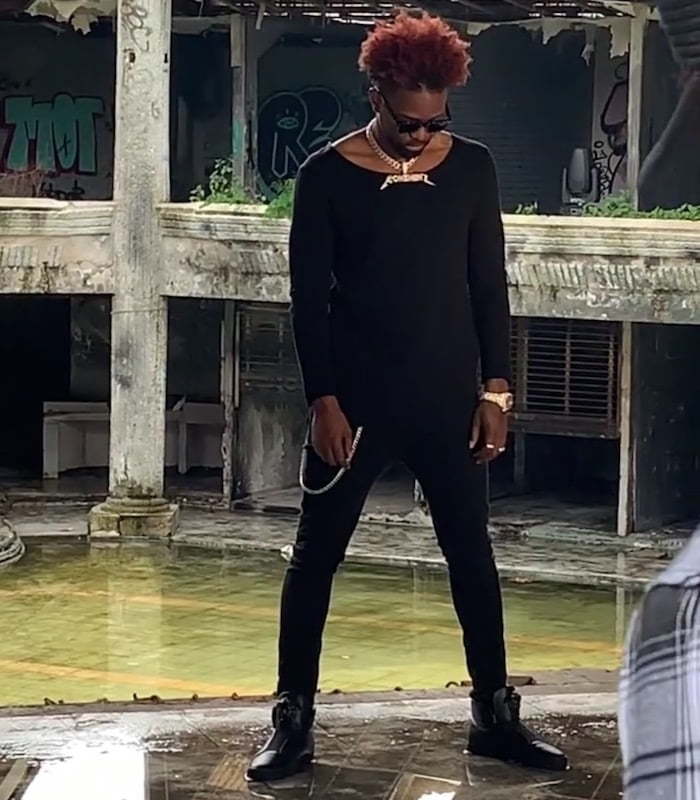 "You said your a big fan of me, but you a interpret me song them wrong badman, mek me explain it to you," the deejay continues. "When me say me no wear man cloth, me never mean say yo should go buy a woman blouse badman. Me mean say yo no fi borrow your friends cloth as male and wear it. Badman take off that blouse."
The "Uptown" deejay also addressed fans who called him out for wearing tight pants.
"BADMAN Nuh wear blouse @konshens BADMAN NUH BORE NOSE," he wrote. "Pon a serious note though if you listen me songs good anuh man me a sing bout a Them thing yah weh unuh a do and feel like it's cool………..yes unuh ago say me wear tight pants but me Nuh wear tight pants me wear VC (very close) but anuh woman pants."